Nkumba University South Sudanese Student's Association (NUSSSA) yesterday gathered at Noah's Ark gardens located in Nkumba-Bwase to Celebrate their 137 members who graduated during the 25th congregation of Nkumba University that took place on Thursday, 26th October 2023.

NUSSSA president, Achol Kuol Deng, emphasized the annual celebration of graduates as a cornerstone of the association's commitment to fostering unity among students from South Sudan.

"This is our annual tradition, where we gather to honor graduates in recognition of their academic growth," said President Achol.

adding that, "we celebrate this because it is also a win for our country, we know when they go back home, they will positively impact on the growth of South Sudan."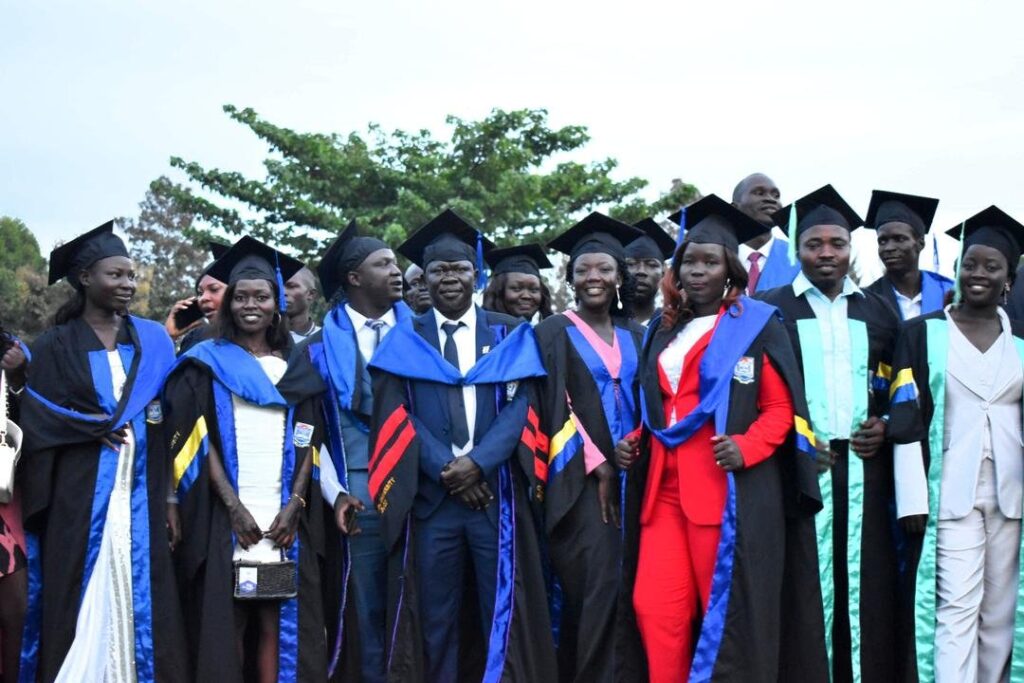 The event's chief guest, Caunsel Bol Madut Ayii, a practicing lawyer from South Sudan, issued a powerful call for NUSSSA members to become ambassadors of peace.

Bol emphasized the urgent need for peace and appealed to the graduates to avoid being manipulated into becoming tools for the resurgence of conflict in South Sudan.

"As fresh graduates, you may be targeted for recruitment by groups seeking to destabilize our nation. Do not heed their calls. We are done with war, and our only remaining battle is to ensure the education of our people." asserted Bol.


Speaking on behalf of parents, Paul Yokojo, an alumnus of Nkumba University and a former member of NUSSSA, commended the association for its enduring vibrancy.

"I was part of NUSSSA back in 2015, and I am delighted to witness the association's continued strength." revealed Yokojo

He further urged the graduates to uphold the spirit of "building unity in diversity" and encouraged them to use the knowledge they had gained to contribute to the development of South Sudan.

Yokojo also noted the significant role played by Nkumba University in welcoming South Sudanese students, proudly mentioning that his wife, sister, brother, and cousin were among those being celebrated.

The Nkumba University Guild President, Ignatius Kangave Musaazi, lauded NUSSSA leaderships for fostering unity among students and encouraged the graduates to pursue their dreams with determination.


NUSSSA, established in 2004, stands as one of the most robust and influential social communities within Nkumba University, boasting a membership of over 500 indigenous South Sudanese students. The association was founded with the primary objectives of promoting social cohesion, preserving culture, and fostering growth among students of South Sudanese origin at Nkumba University.