In a momentous event held yesterday at Nkumba University, the campus buzzed with enthusiasm as the Female Lawyers Network (FLN) was officially launched. The event saw key figures in the legal profession share their wisdom and experiences, encouraging aspiring lawyers to embrace this newfound opportunity.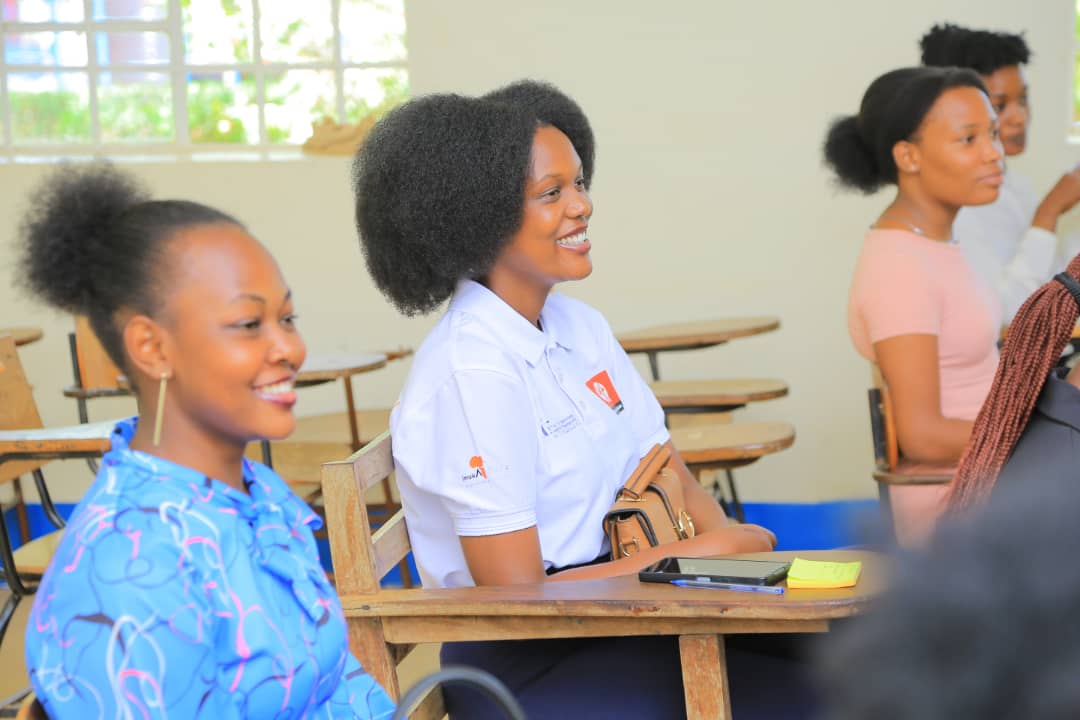 In yesterday's launch of the club Batuze Sandra who is the FLN coordinator shared her early experiences and how she has gained being an FLN associate from the start and encouraged fellow students to embrace the club with all it's opportunities.
Nantaba Sandra the FLN executive coordinator advised the students to work hard on their academics alongside involvement in different developmental activities like club participation.
Counsel Witness Nabalende the Ag. Dean of Law school who is also the patron of the club told on how passionate she has always been to empower yong students both female and male and how glad she is now that Female Lawyers Network and Organisation with the same agenda has come closer to Nkumba University to do the same.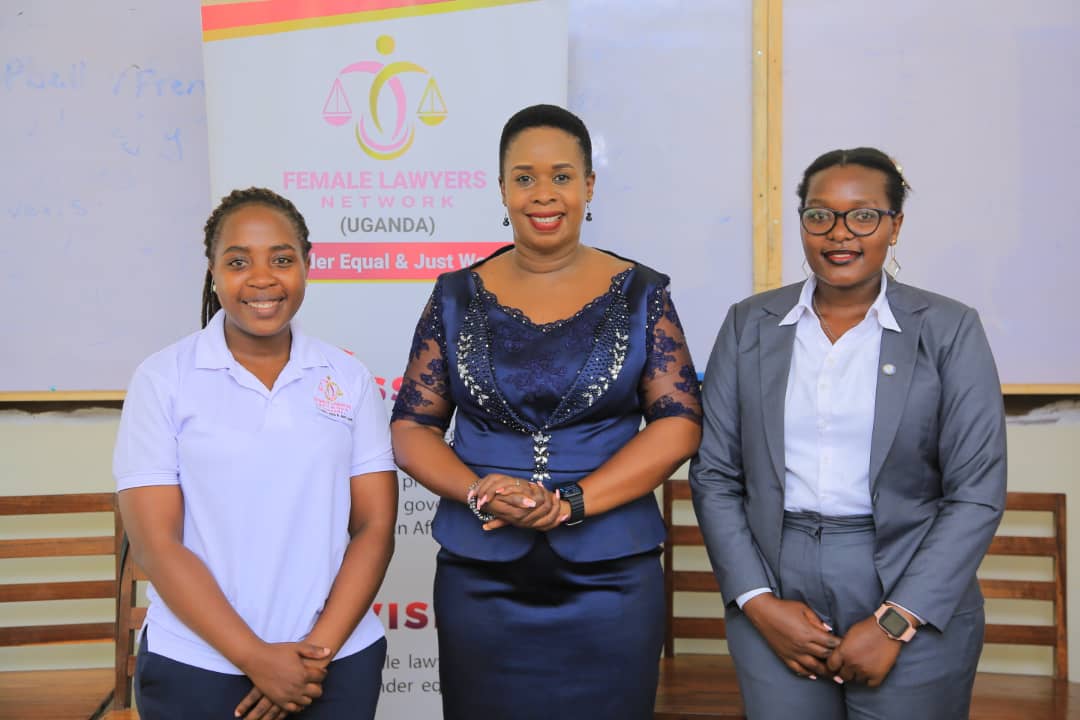 Counsel Leah Nasasira the C.E.O of FLN encouraged students to be stead fast and work tirelessly if they want to be successful lawyers she elaborated on how FLN has in plan several opportunities like scholarships for the disadvantaged students and many other activities.
The President FLN Hon. Joyce Nalunga Birimumaso closed the event with a powerful mentorship speech that left the students in awe. She encouraged students not to be pressurized by worldly pleasures but rather focus first on what is important to prepare for a successful future. H stressed that every law student should learn to confident and be strategic in whatever step they take.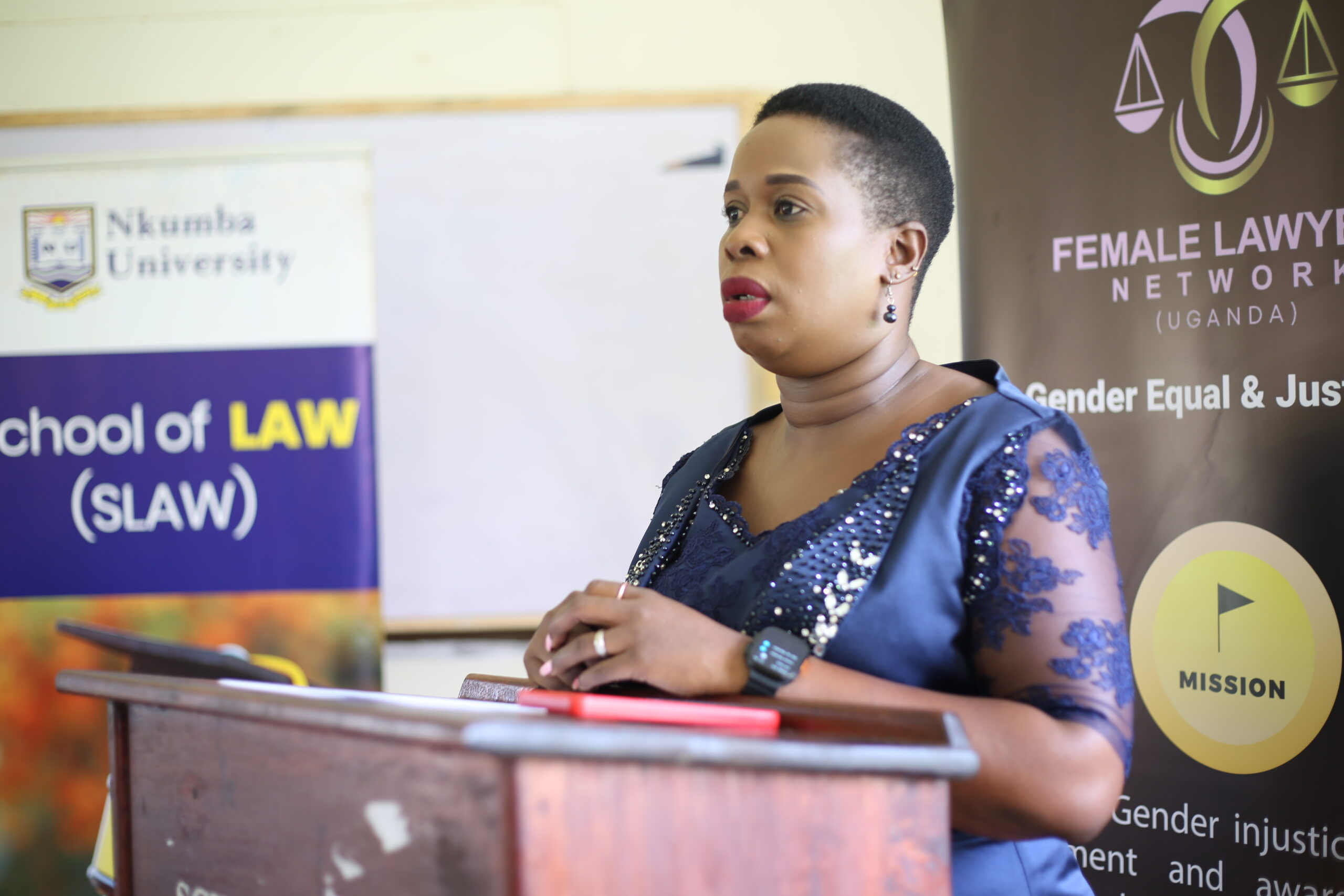 The shouldn't involve in unreasonable behaviour but rather have purpose in whatever they do. Even in the way they use social media. She emphasised that student should have each other's backs and try not to dim anyone's light.
Female Lawyers Network is an NGO that aims creating a gender equal and just world. Their mission is to eradicate gender injustice through engagement and awareness with women and girls to promote women's rights, foster good governance and uphold the Rule of Law in Africa.
Professionalism, empowerment and good stewardship which are part of their core values have been thought to be executed from the grassroots. Which is why they have decided to create and launch their clubs in universities.
What makes them different from other women law associations is that they are diverse and also have make associates, male lawyers passionate about empowering everyone. That's why the club is open to even the male students.