By: Baleete Joshua
The newly appointed Minister were tasked to explain their roles and present credentials that included an annual report, students's ID, and proof of tuition payment
Kizito Mark, the newly appointed Minister of Education and Sports said that the vetting is a stepping ground as the minister prepares for the tasks ahead, "Vetting is tricky but very important, I was asked normal and simple questions to determine whether I am suitable for the position and if I am fit to serve the students of Nkumba University as the Minister of Education and Sports,"
adding that, "this only helps us prepare adequately for the responsibilities that lie ahead.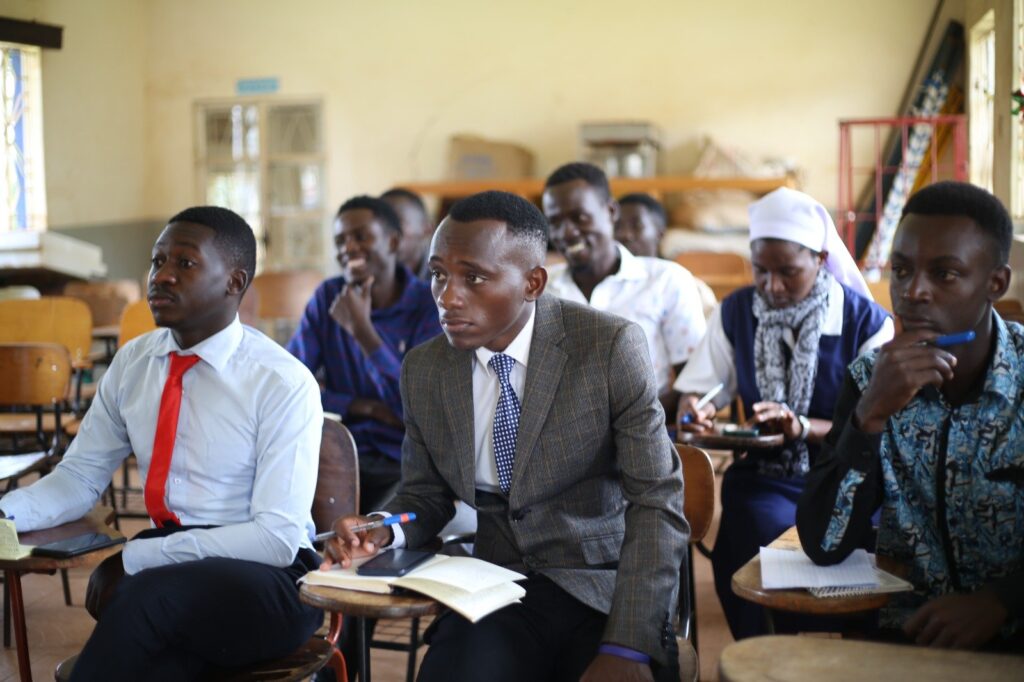 However, not everyone was pleased with the proceedings, Namuhooya Aisha a Member of Parliament representing Non-Residents faulted Ministers for alleged delays and failure to manage time, "While the vetting process went smoothly, we can not overlook the poor time management we experienced on the side of the ministers, some were not ready which dragged us back but parliament was lenient enough to grant them sufficient time."
Hon. Namuhooya further called upon Ministers to consider planning promptly ahead of time if they are to serve students efficiently
Parliament is expected to release a final list of those who would have made it through the vetting, by close of business tomorrow.
The vetting exercise was halted last week following an altercation within team Kangave where a faction of the his supporters felt left out when the Guild President apportioned ministerial positions. The team met on Monday and reached a consensus.
The New Government is expected we d to receive the instruments of power on the 10th of October 2023.