St. Lawrence University has registered victory against Kampala University in their first leg of the ongoing Pepsi University football league quarterfinals.
Fahid Aniku's lone late goal was enough to grant St Lawrence an advantage over Kampala University.
In the opening half of the game, Kampala university proved to be a better side with their attacking, troubling SLAU's defence but couldn't find a breakthrough.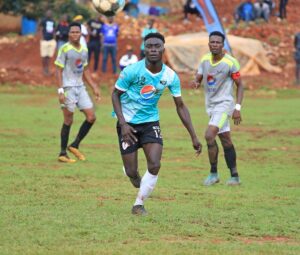 In the second half,St Lawrence University came back stronger with dominance on the ball creating goal scoring chances through the midfield. Kampala university defense lost concentration giving StLawrenceUniversity forwards chance to penetrate.
Fahid Aniku's magnificent lone strike in the 87th minute, sealed off St Lawrence's win.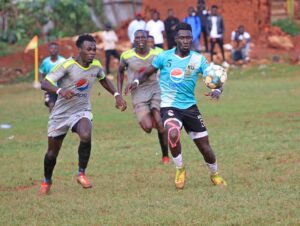 The victory give St Lawrence University an advantage over Kampala University a head of the second leg .
The Pepsi university football league quarter finals continues next week with two games Bugema University hosting Uganda Martys University on 20th September as Nkumba University hosts Uganda Christian University on 22nd September.