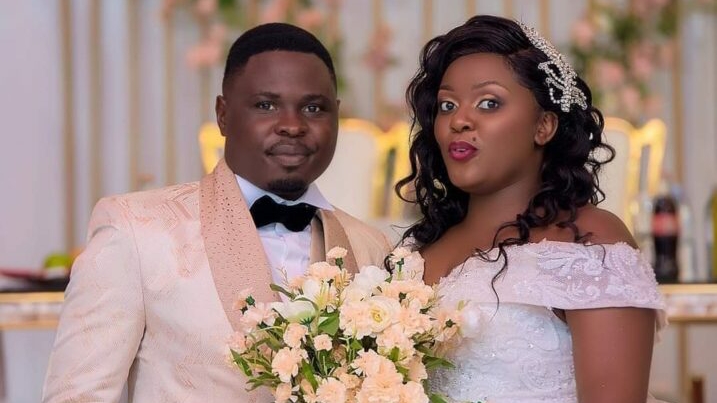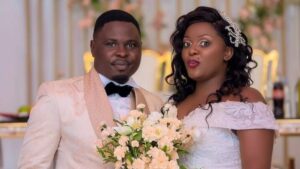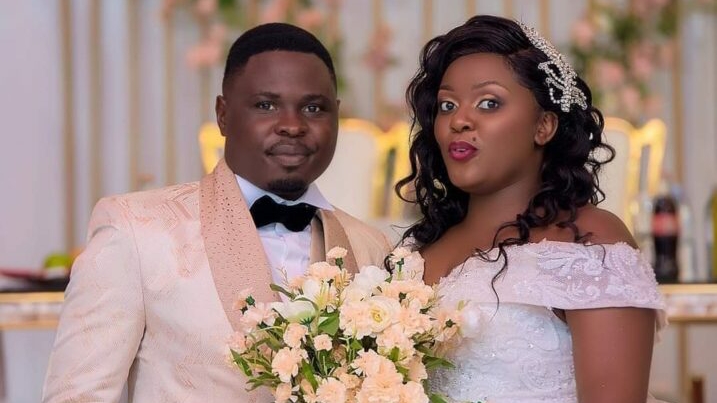 Yesterday, MP Zaake with his long time girlfriend, Bridget walked down the isle at Kiyinda Mityana Cathedral Church before hosting their guests for the reception at Mityana Emirates Hotel
The celebrated legislator and opposition Stalwart who represents Mityana Municipality seems to have not yet moved on from the fact that Speaker of Parliament was among the people who instigated his removal from the parliamentary commission seat in March this year.
At the wedding reception,
He was presented with an envelope containing 10,O00,000UGX alleged to have come from the Speaker of Parliament, Hon. Anita Among.
The adamant Zaake threw away the browm envelope before insinuating that he would not in anyway accept bribes from speaker of parliament. The envelope had been delivered by fellow MP, Wilfred Niwagaba.
It should be noted that in March this year, Members of Parliament voted to force their Mityana Municipality counterpart, Francis Zaake out of the Parliamentary Commission office, accusing him of making disparaging remarks against by then Deputy Speaker, Anita Among.
Watch the video: