Independent candidate, Ignitius Kangave Musaazi has emerged as the winner of the Nkumba University Guild presidential race with 45.6% of the total votes, beating 3 others.

Amidst jubilant cheers from Kangave's supporters, Arthur Andwineho, the chairperson, Electoral Commission, officially declared Musaazi the Guild president-elect, stating, "After careful counting and verification of all votes, I now declare Ignitius Kangave Musaazi as the Guild president-elect."

NRM flag bearer, Ruhinda Wilberforce, came in second with 22.8% of the votes. Following-in closely were NUP's Nicklas Musaasizi with 18% and Kebirungi Fridah with 12%.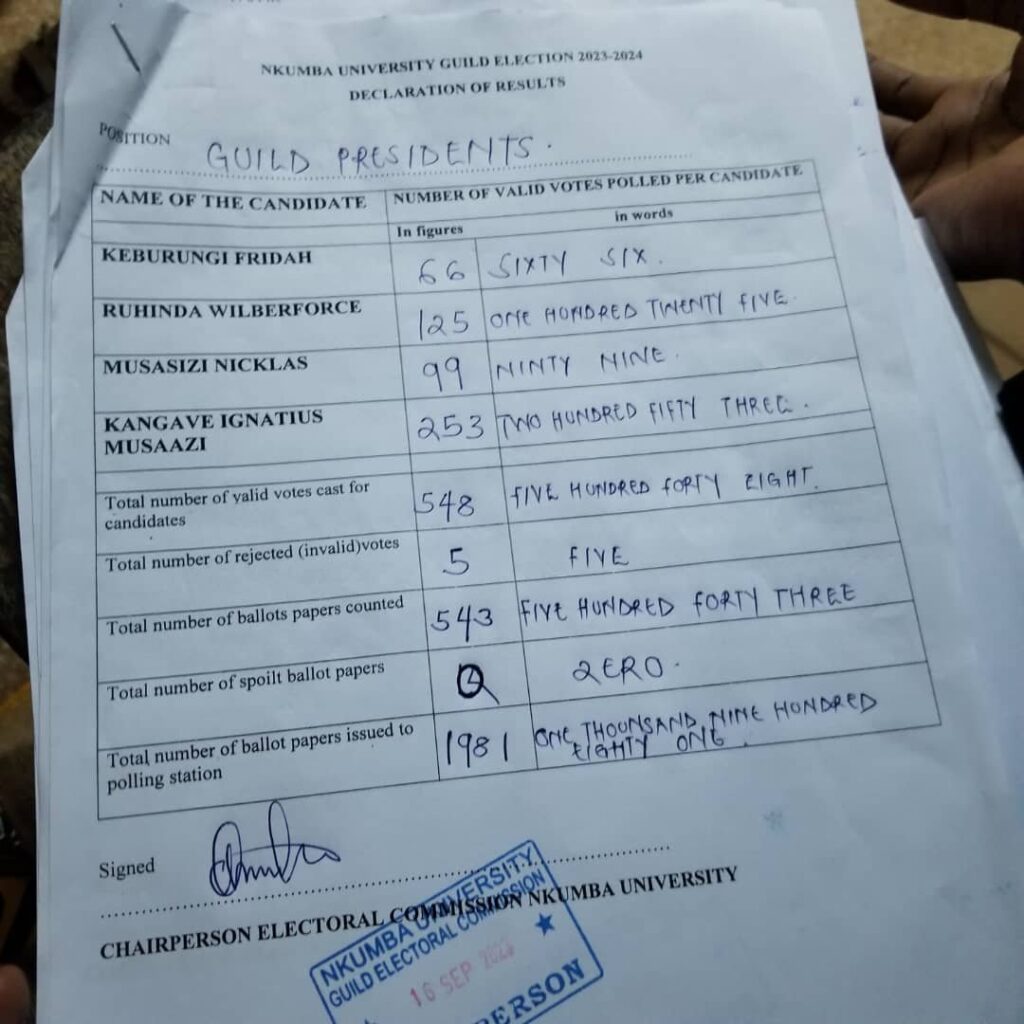 A vote-count delay occurred after a power blackout, which caused tension and concerns of potential vote rigging.

Kangave's supporters accused the NRM of being behind the power outage, alleging an "attempt to manipulate the results."

Earlier in the day, a scuffle erupted when a group of students believed to be affiliated with the NRM, led by former Guild president Lawrence Mushabe and former Guild Presidential aspirant Amon Muhwezi, clashed with Ignitius Musasizi's team.
In an effort to control the situation, NUP candidate Nicklas Musasizi and two police officers sustained injuries and were rushed to hospital for medical attention.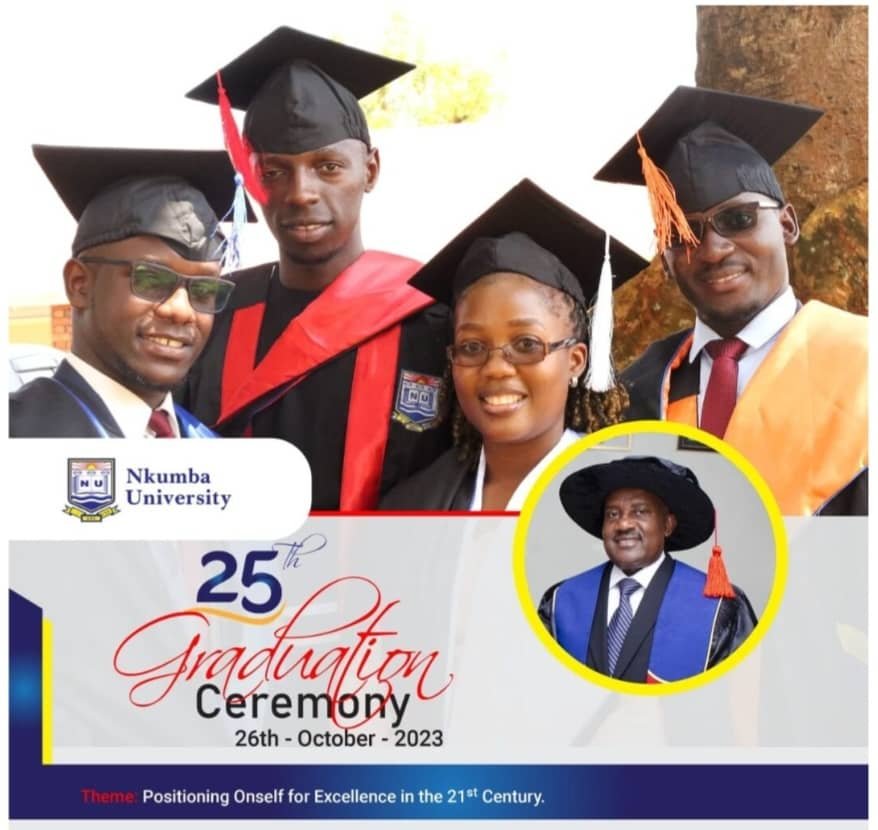 Security personnel were seen monitoring the voting area, many of them dressed informally.

The voting process, which was initially scheduled to commence at 8 a.m., left students waiting until 10 a.m., causing frustration among some voters. One student, Limoneka Carolyne from the School of Industrial Art and Design, expressed her concern, saying, "I arrived here early, but when they kept changing the starting time from 8 a.m. to 9 a.m. and finally 10 a.m., it raised suspicions."

Nkumba University held both presidential and legislative polls simultaneously for the 29th time, amid fears that the involvement of a former NRM candidate as the chairperson electoral commission would cast doubt on the election's legitimacy and potentially lead to unrest.

At the age of 23, Musaazi, who is the grandson of Uganda's political party pioneer, has now become the 29th Guild president of Nkumba University, triumphing over three challengers, two of whom enjoyed backing from the country's strongest political parties, NRM and NUP.