Mwanje Gideon

In Uganda, there is a need for legalizing private criminal investigators to overcome criminal injustice.
Crimes of high caliber like assassination of government officials have gone unsolved, the public continues demanding for answers from government and police but to no avail.
Despite investments in security, effective investigations to convict criminals are lacking and this is highly attributed to level of system infiltration.
To address this, legalizing private criminal investigators could be considered.
This would involve passing a law to allow their operation or licensing them to assist courts, private individuals, and advocates. Their findings would be reliable and admissible as evidence in court.
The country has experienced numerous unsolved crime incidents, such as fires at markets and schools, assassinations of senior security officers, boat accidents, and poisoning incidents. All these hit a dead end for lack of substantial evidence.

Failure to have vivid evidence from investigations has allowed accused individuals to raise defenses like alibis, leading to acquittals and prolonged remand periods.
Private investigators, on the other hand, would offer valuable services in gathering credible information for individuals, lawyers, prosecutors, and criminal departments.


Private investigators are not government employees or police officers. They often work on a freelance basis and conduct covert investigations.
They possess excellent observation skills and an analytical mind to gather the evidence needed for prosecution.

Given operational liberty, private investigators can play a crucial role in unearthing facts, analyzing information, and providing investigation findings within the appropriate time frame.
Legislating laws to combat cybercrime may help, but the enforcement mechanism needs to be strengthened. Private investigators can be trained in areas such as forensic investigation and cybercrime to enhance their skills and effectiveness. Retired police officers, detectives, and military personnel could also pursue careers as private investigators.
Proving all the necessary ingredients of an offense is crucial for a successful conviction. However, the reluctance and poor facilitation of government investigation departments have hindered the ability to prove facts in many cases.
Private investigators can bridge this gap and provide the evidence needed to support prosecutions. These investigators can also be useful in cases involving joint offenders, gathering witnesses, and collecting admissible evidence.

This would only need regulation and licensing to ensure the integrity is adhered to. This would prevent ex-criminals, mafias, and corrupt individuals from infiltrating the profession.
Also, Licensing authorities can have a mechanism in place to verify the background of an applicant and prevent those with criminal records from becoming private detectives.
Legalizing private investigators in Uganda would be beneficial in overcoming criminal injustice. They can work with law firms, police departments, private businesses, organizations, and individual clients to gather evidence for court cases and government reports.
The private sector's role in investigating company civil matters, labor disputes, and family issues should also be acknowledged. Additionally, private investigators can assist with process serving, ensuring the safe delivery of legal documents.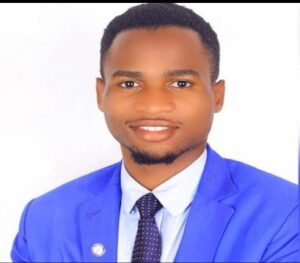 The Author, Mwanje Gideon is the President Uganda Law Students' Association, President Nkumba University Law Society, and President Nkumba University Law School's Research Club. He embodies a literal aspect of legal research with amiable leadership attributes.