The popular Pepsi University Football league will return to the folds next week as Makerere Business School lock horns with their noisy neighbors, Kyambogo in the league's top eight ranoff.
During the quarterfinal draw early this week, eight teams were put in two pots, A and B with Pot A containing teams that topped their respective groups and Pot B had two table leaders and the other two were the best second-placed sides.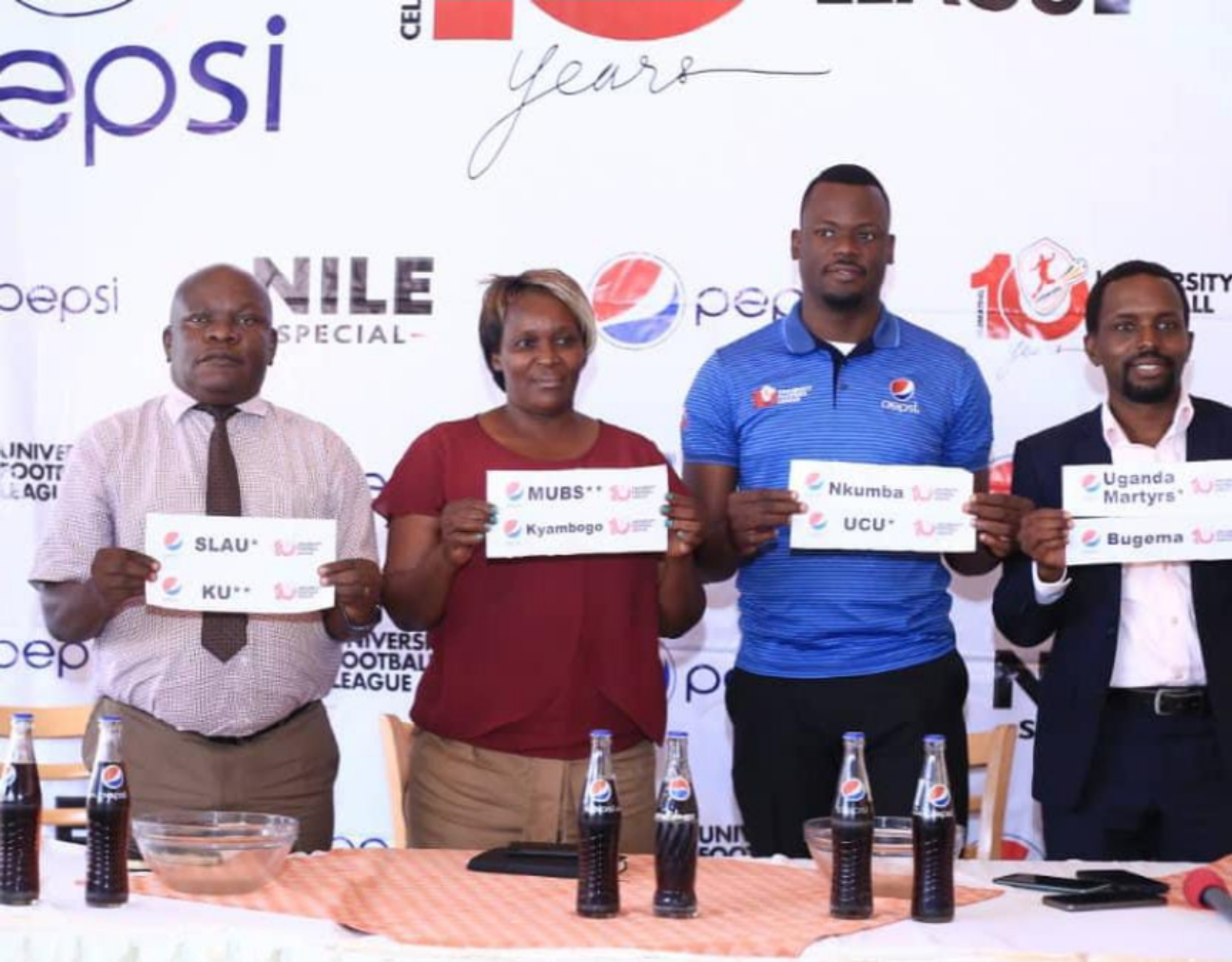 MUBS had the most perfect run at group stages winning all their games to collect a maximum of 18 points in Group B, whereas Kyambogo topped group C with ameager seven points. The two sides will clash in a hotly anticipated Kampala derby.
In the same vein, last season's overall third-placed side and this season's under dogs, Bugema University will take on high sprinted Uganda Martyrs University that have had a fairly decent ran this season.
Kampala University, another best second placed in Group E will be away at St. Lawrence University who finished at the helm of Group D.
The Nakawa-based side and Kampala University have won the championship twice while UCU, UMU and Kyambogo have won it apiece and will be fighting to increase the tally.
Quarterfinal games will be played between September 14 to October 5, 2022. MUBS hosts Kyambogo at the MUBS arena on Thursday 15th September 2022, Bugema will be away at Uganda Martyrs University on Tuesday 20th September 2022.
In another tough tie, The Beach Boys will be looking forward to utilizing a home advantage over defending champions, UCU on the 22 September 2022 at the Nkumba Arena whereas Kyambogo will be hosting their neighbors, MUBS for the Kampala derby.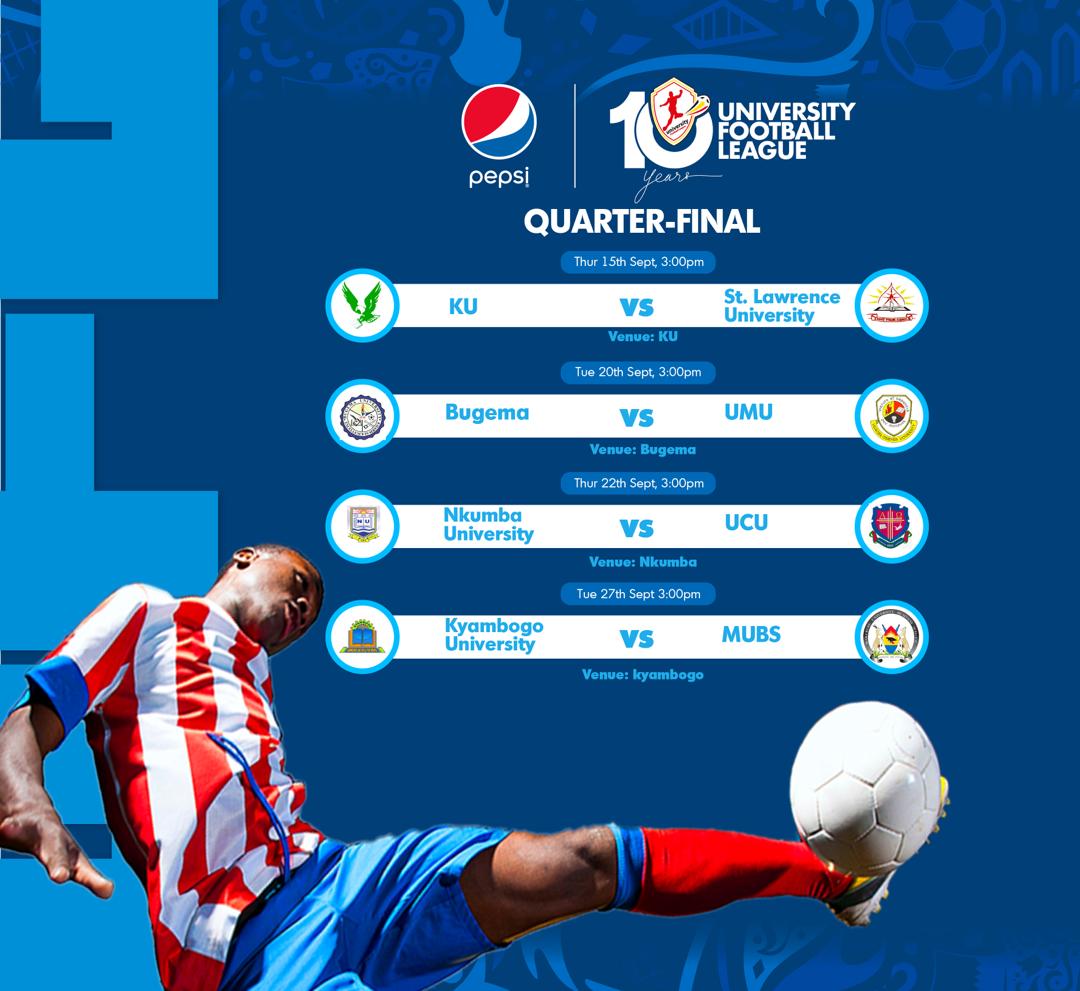 The Pepsi University Football league resumed on the 5th of April 2022 after a 2 years suspension following the closure of schools in the wake of COVID-19 in the early 2020.