Speaker of the Ugandan Parliament, Hon. Anita Among has called upon local leaders to work towards transforming communities that they lead.
In her message read at the handover of farm equipment in Kidongole Sub-county-Bukedea District on Saturday, Hon. Among noted that leaders must support their communities to transform from subsistence to commercial farming which will help improve household incomes.
"Uganda is blessed with a conducive weather that supports farming throughout the year. Leaders need to guide their communities in resource utilization so that they transform from farming for food only to commercial agriculture through which we can earn some money," she said.
Speaker Among also asserted that Agriculture remains an integral sector of Uganda's economy, whose contribution in terms of exports cannot be downplayed.
She delivered tractors and other farm equipment worth Shs300m to support commercial farming in area which she believes is key ingredient to government's larger plan to reduce poverty.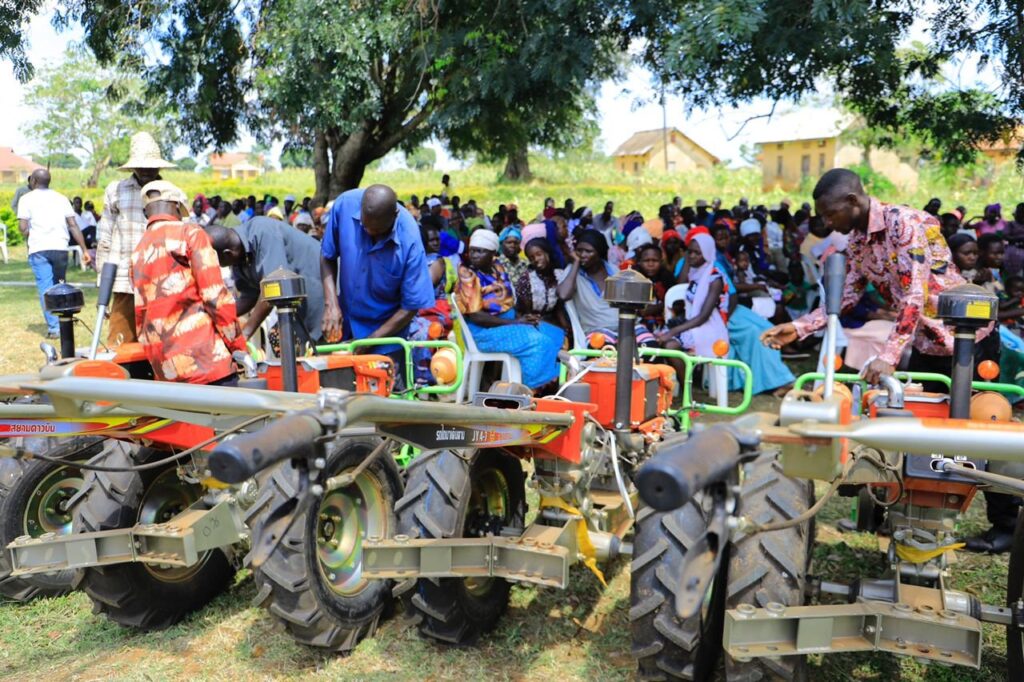 Hon. Among also called upon Ugandans to embrace government development programmes such as the Parish Development model (PDM) that seeks to lift Ugandans out of poverty by directly placing resources nearer to them.

Her call for commercial agriculture resonates with President Museveni's appeal for Ugandans to scale up from producing only for the stomachs to commercial agriculture as one of the means to boost food security and uplifting livelihoods.


About 60% of Uganda's population is engaged in agriculture, with related exports from the sector standing at 48.5 percent while contribution to gross domestic product stands at 23 percent.