Nkumba University together with Cavendish University have today 8th December 2022 partnered in a Hybrid Business Symposium that saw Academias from both higher institutions of learning partner with key business players to dissect a variety of topics aimed at bringing literal awareness in regards to entrepreneural and business management skills.
The Kabalagala based Cavendish University played host to the full day event that rhymed on the theme 'Agile Business Management Systems for Strengthening Economic Resilience Amidst Post-COVID-19 Business Losses in Uganda'.
Over 70 students, lecturers and business sector players were in attendance both physical and virtually.
Speaking at the event, the Vice Chancellor Cavendish University, Prof. John Mugisha thanked everyone in attendance and asserted that the partnership will be adopted as an annual event for both Universities to engage in sharing academic and research findings, "I must mention that this is part of our focus as Cavendish University, symposiums like these are one very good way of engaging in evidence based discussions that can result into great findings and policy formulations. These policies may in turn act as a leap forward towards achieving our Academic goals" said Prof. Mugisha
"The world is running at a very fast pace, we have to ran where we have been walking, the lectures that we give in class are nolonger the magic bullet, we must engage more and more in research, dialogue with industries, private and public sector as we work towards impacting policies in a way that can help organizations to grow," He added, concluding that, "there is no better way of doing this than organizing such a Symposiums."
Nkumba University's Vice Chancellor, Professor Jude Lubega commended all those that attended and lauded Dr. Faith Ahabyoona, Dean Faculty of Business Administration- Cavendish University and Dr. John Byabakama, Dean School of Business Administration- Nkumba University for amicably organizing the innaugural Symposium adding that, "We all teach students, we are in the same business but many prefer to compete than work together. Us deciding to take a different direction is because we know that working together can take us miles. It is the beginning and we envisage doing more together. This will give our students an opportunity to enreach their research especially with people running the industry relaying stories from a practical approach."
In his remarks, The Executive Director Cavedish University thanked the two Vice Chancellors for the initiative, " Certainly, this is the way to go, I am optimistic that this will bolster our success as academic Institutions. In the wake of COVID-19, the world showed us that if we want to succeed, we need to collaborations.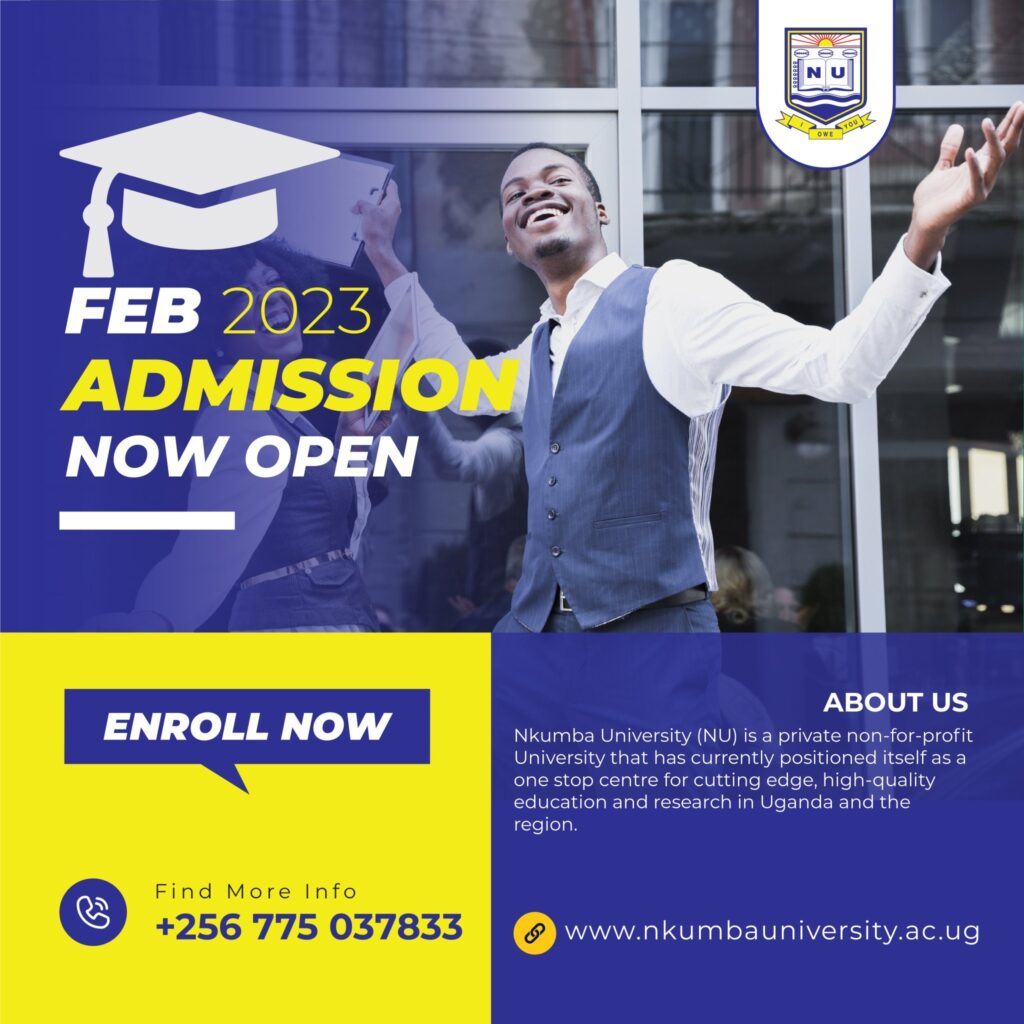 The Symposium has been cited as an initial collaboration between Nkumba University and Cavendish University to partner in research and innovation, a direction that will not only help research students get relevant and resourceful information but also equip them with practical skills.
A brain child of the two Vice Chancellors, the Hybrid Business Symposium will be adopted as an annual event.