Nkumba University, Kampala Campus dominated affairs during a friendly match against Ndejje University-Kampala Campus today at Old Kampala primary school securing a commanding 5-2 victory.

The early stages of the match saw Ndejje University making attempts to take the lead, but Nkumba's top notch goalkeeper thwarted their efforts, denying them the joy of an early goal.

Tables quickly turned in the 36th minute when Taban Bosco struck a magnificent goal, and two minutes later, Omo Moses extended Nkumba's lead, resulting in a 2-0 scoreline at halftime.

The second half saw Ndejje University return to the folds determined to regain momentum, but Nkumba remained in control. In the 55th minute, Omo Moses netted another goal, pushing Nkumba's lead to 3.

Taban Bosco then secured his second goal in the 60th minute, and Bimba sealed Nkumba's impressive 5-2 victory.

Ndejje University's two goals were scored by Wiclif in the 63rd and 77th minutes.


Nkumba University Kampala Campus Governor, Abdallah Kayonde, emphasized that the match was not solely about the win, "It is not all about the win; this is good for both Universities as it promotes social cohesion." Kayonde praised the sportsmanship and skills displayed by both teams.

As a representative of the student body, Kayonde highlighted the role of sports events like this in enhancing unity, "These events provide students with a platform for interaction and the opportunity to build on their common interest, which is education."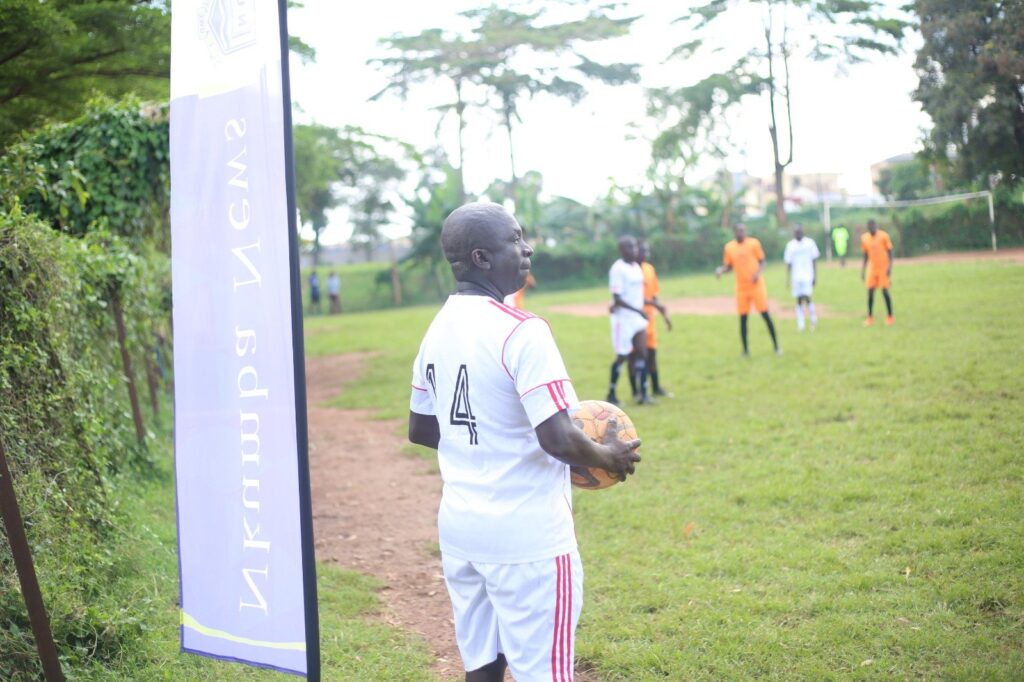 He expressed optimism that the journey to establish bilateral relations between the two Universities would further enhance academics as the two institutions have the opportunity to benchmark on each other.

Nkumba University's Team Captain, George Kigundu, credited the victory to the team's synergy, "To secure the victory, we focused on teamwork, good communication, and capitalizing on our strengths."

Kigundu also expressed the team's commitment to building on this performance and maintaining a winning streak in upcoming games.

He called upon the university administration to support such activities.

Despite the loss, Ndejje University-Kampala Campus team captain, Tumwesigye Isaac emphasized the match's significance in fostering unity, "Despite the outcome, I think our team showed great effort and determination, never the less, this match served as a unifying factor, and we will leverage it to foster unity between Nkumba University and Ndejje University."

This victory elevates Nkumba University's status in the Kampala region as Kayonde's men embark on engaging other Universities in friendly matches aiming at fostering Unity and building academic collaborations between Nkumba University and other higher institutions of learning.