Nkumba University Exhibition stall attracted a whooping 360 high school students, parents and teachers from approximately 50 schools at the just concluded 13th Blended Higher Education Institutions Exhibition at UMA show ground Lugogo, Kampala.
Under the theme, 'Enhancement of teaching, learning and assessment with ODEL in Higher Education' the event attracted 62 exhibitors, with over 5,000 people in attendance.
Nkumba University joined 45 other higher institutions of learning in the 3 day Exhibition exercise.
Each school sent atleast 2 representatives. School of law exhibited modern Quick Response electronic interface where students can instantly get academic documents by simply scanning a QR code. The idea was coined by Counsel Lubogo, a lecturer at School of Law.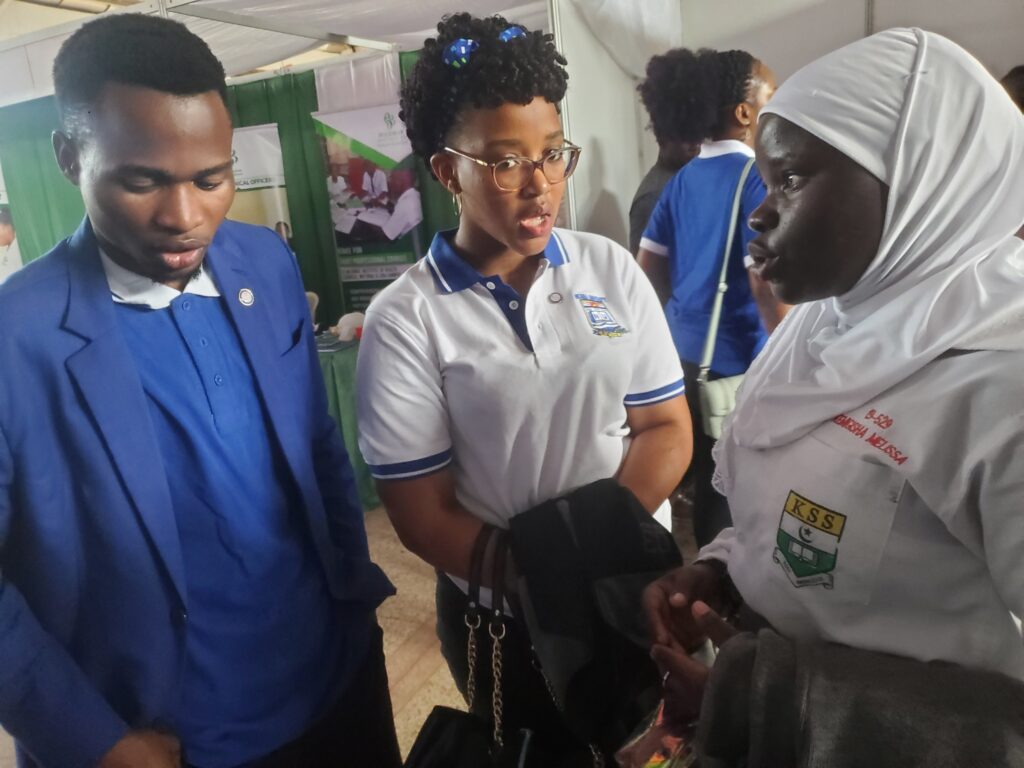 Nkumba University marketing manager, Mr. Bbosa Sulaiman thanked the team for keeping the University's flag high, " I want to thank you for your resilience amidst limited resources, I am tremendously impressed by your devotion. I am certain we will do more projects together for the success of our University, thank you for keepingthe University's flaghigh."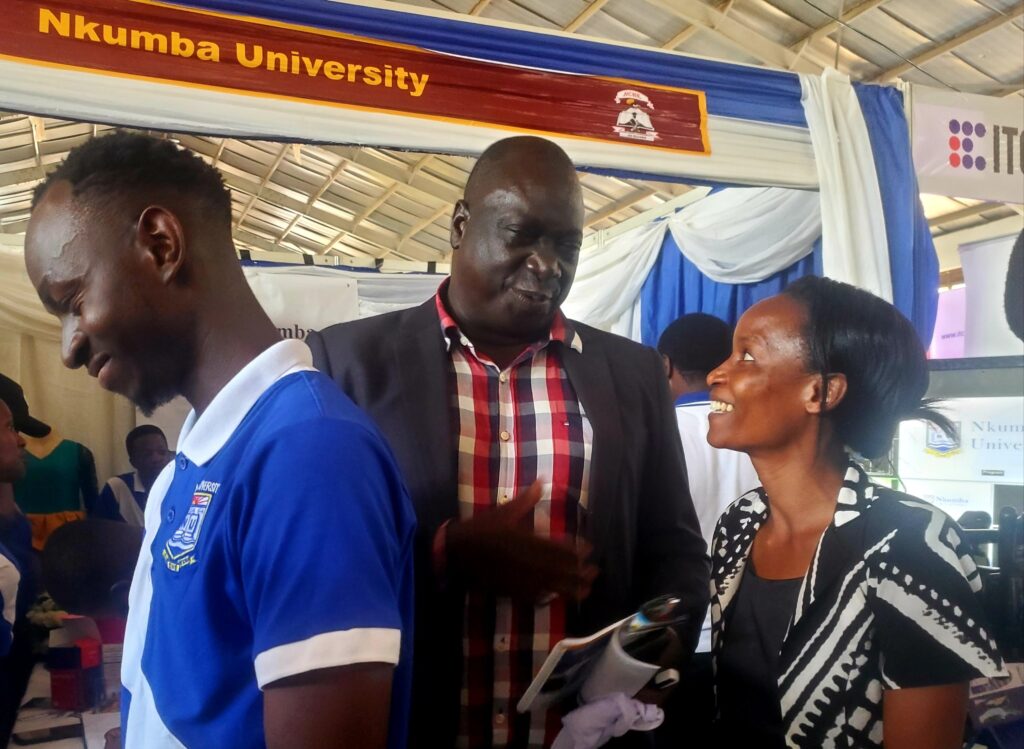 Speaking at the closing ceremony, the National Council for Higher Education-NCHE boss Prof. Mary Okwakol was impressed that though many institutions and companies did not comply with the theme of the Exhibition, many Exhibitors showed academic prowess with practically relevant innovations citing a technical institute that came up with technology that helps people with physical disabilities to use computers.
Professor Okwakol also called for Gorvernment intervention in key factors affecting higher institutions of learning most especially internet costs.
The Exhibition commenced on Thursday 22 September with Deputy Speaker of Parliament, Rt.Hon Thomas Tayebwa officiating the opening ceremony.
Deputy Speaker Tayebwa noted that higher institutions of learning should embrace Open Distance E-learning-ODEL to catch up with the technological trend and ease students access to academic data.
Deputy Speaker also revealed that he had discussed with Uganda Communication Commission and ICT Ministry to formulate a law that calls for free internet rating for school websites.