Seasoned Lecturer and NBS TV News producer Kyeswa Gorreti scooped an accolade at the Uganda National Journalism Awards (UNJAs) during an event held yesterday 30th August, 2023 at Kampala Serena Hotel.
"It's politics, stupid" a piece she produced aired on NBStv's Live at 9 and 'Amassengejje' earning her and the entire crew the top spot in the political reporting category.
The crew consisting of Canary Mugume, Shamim Nabakozza and Kyeswa Gorreti as the producer beat Daily Monitor's Wandera who came in second with his article, " Can Bobi Wine's anti Museveni campaigns in the west pay off. "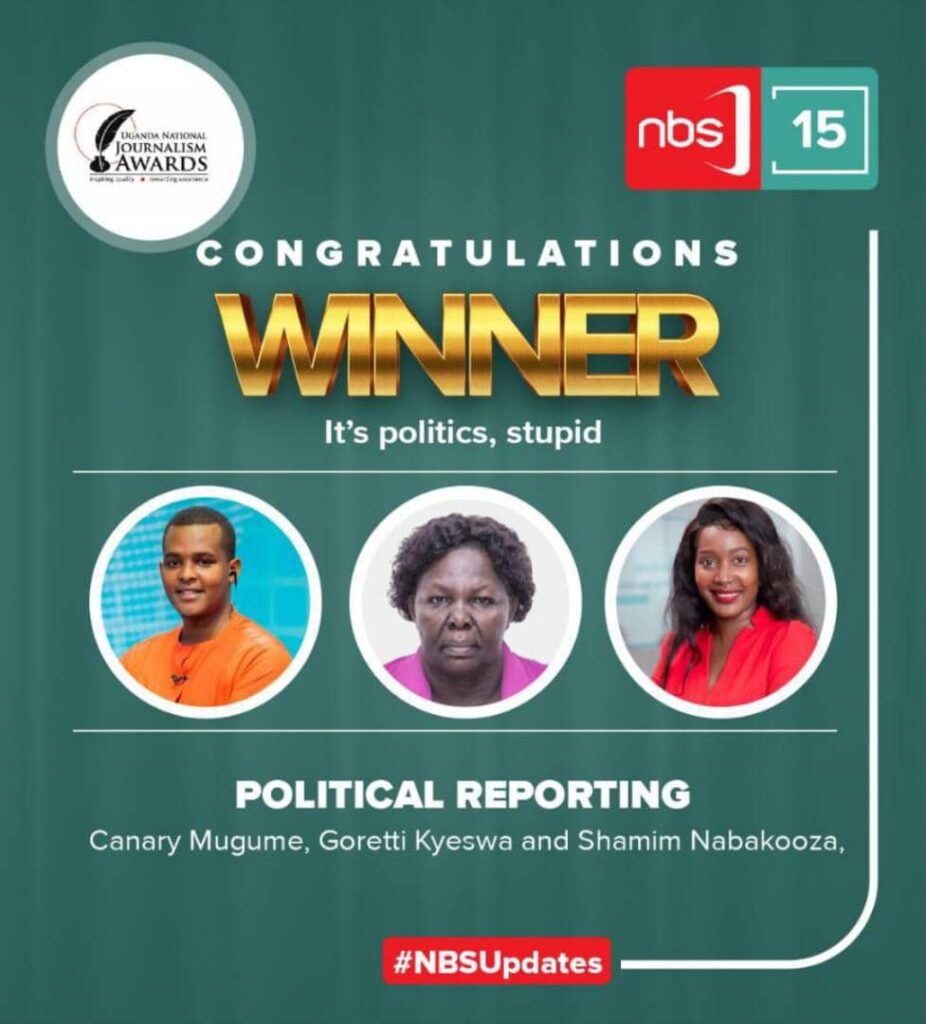 A citation from the judges reads, "the entry stood out for it's innovative approach to vital subjects such as internal party democracy, accountability and political cohension while also illuminating the intricate connection between money, corruption and politics in Uganda. "
Gorreti, a news bulletin producer at the Naguru based Nbs Tv also teaches journalism and public relations at Nkumba University.
With journalism experience spanning close to 40 years, she has previously worked with the defunct WBS TV and UBC Tv before joining NBS TV in its infant stage.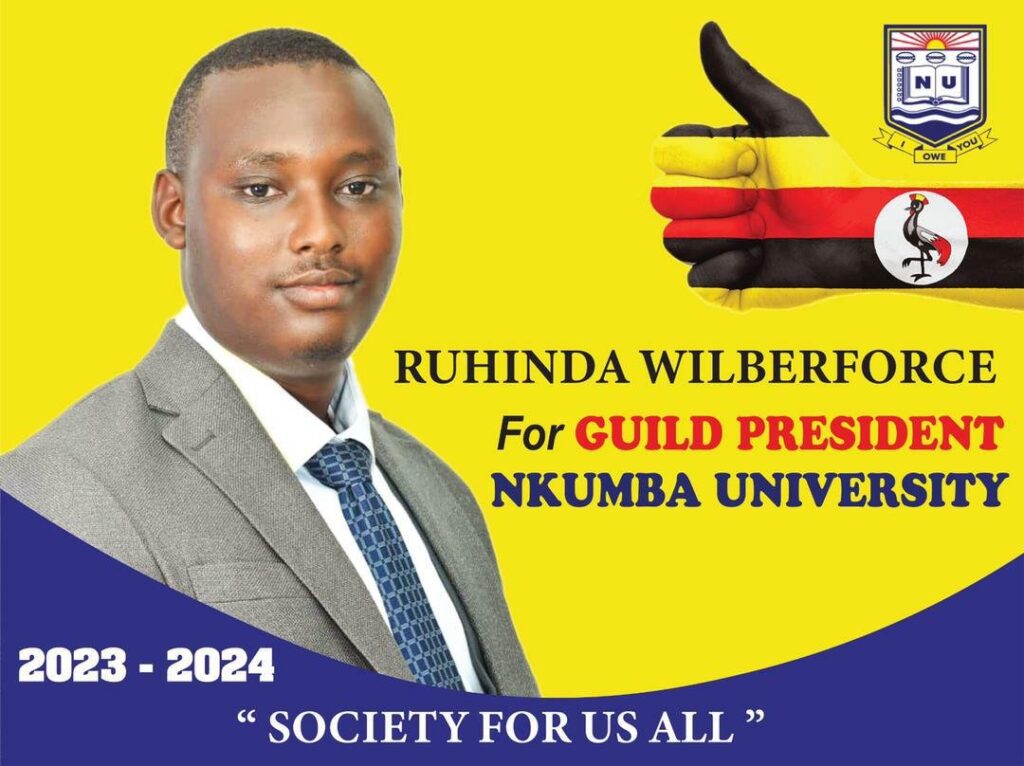 Organized by the Africa Centre for Media Excellence (ACME) the National Journalism Awards (UNJAs) attracted more than 200 entries this year.
A diverse range of media professionals participated, with a total of 186 journalists, 27% of whom were female.
The entries represented various medium, including Newspapers (35%), Online News Sites (30%), Television (20%), Radio (13%), and News Magazines (2%).
The submissions reflected the significant role of journalism in shaping public discourse and ensuring accountability.
A panel of judges, comprised of distinguished media experts, skillfully evaluated each entry to identify the most outstanding reports of 2022.
The judges noted that finalists demonstrated individual achievements and resilience, fearlessly exposing systemic injustices.
One judge remarked, "The multitude of perspectives and the unwavering pursuit of truth were evident in many submissions, showcasing the ability of journalism to enlighten, motivate, and drive change."
Dr. George Lugalambi, the Executive Director of the African Center for Media Excellence, emphasized the awards' role in encouraging exceptional journalism, "For a decade, the Uganda National Journalism Awards have provided a platform to honor the extraordinary efforts of journalists who are dedicated to enlightening, educating, and engaging the public."
Since its inception in 2014, the awards have become the country's largest and most respected celebration of journalistic excellence.