Military officers in Gabon have announced their seizure of power from President Ali Bongo Ondimba, putting an end to his family's long-standing rule.
Men in army uniform declared President Ali Bongo Ondimba's house arrest in a takeover resulting in celebrations amidst gunfire in the capital Libreville.
The ousted president is reported to be under house arrest, with charges pending against his son and others for "high treason."
Coup leader, General Brice Oligui Nguema, stated that he hasn't yet declared himself the new head of state and that President Ali Bongo Ondimba has "retired."
The Agence France-Presse (AFP) news agency aired a video of President Bongo pleading with friends to make noise for his restoration. "My son is somewhere, my wife is another place, I am at the residence," Bongo added, seated in what looks like a library. "Nothing is happening, I don't know what's going on."
Another video footage courtesy of AFP shows a group of soldiers in the capital Libreville celebrating in support of coup leader General Brice Oligui Nguema who was on the shoulders of army men shouting "president."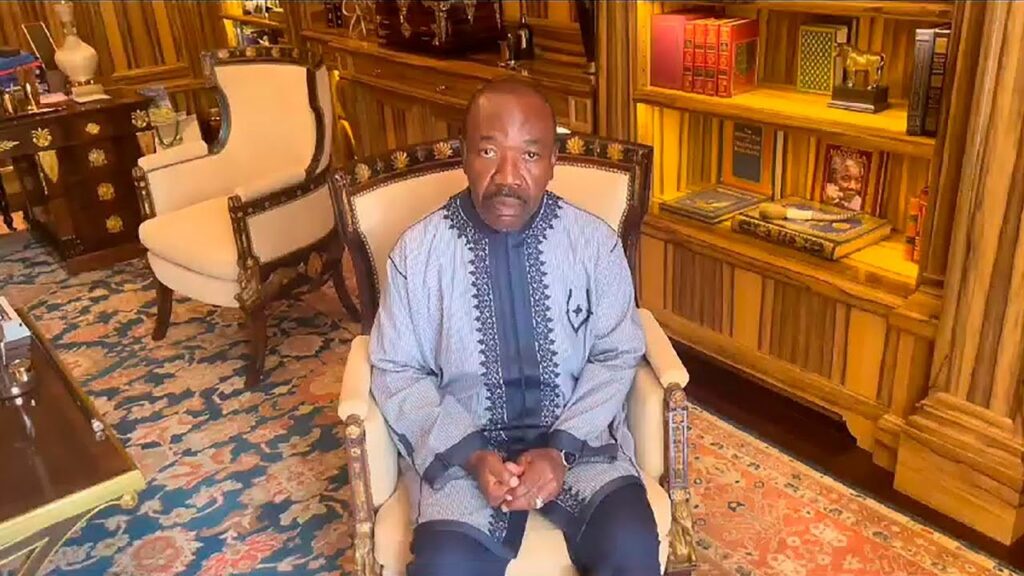 International condemnation and calls for a return to democratic constitutional order followed the coup.
Earlier Wednesday, Gabon's election body declared Bongo as the winner of the presidential election with 64.27% of the vote, Reuters later reported that the opposition denounced the results.
Albert Ondo Ossa, Bongo's main challenger who was in second place with 30.77%, said the elections were marred with irregularities.
Ali Bongo, 64, took over power following the death of his father, Omar Bongo, who died of cardiac arrest while receiving treatment in a Spanish hospital mid 2009.
The older Bongo came into power in 1967, seven years after the country's independence from France, and ruled over the small nation with an iron fist for 42 years.
He imposed a one-party system for years and only allowed multi-party rule in 1991, with his party reigning supreme.
Ali Bongo began his political career in 1981, serving as foreign minister under his father's Governement and congressman from 1989 to 1991 before serving as a defense minister from 1999, and later took over from his father in 2009.