Rotarians put up a free medical camp in Kazo district, western Uganda yesterday reaching out to over 500 beneficiaries.
Humanitarian service actors from both Entebbe and Kampala partnerd with Vivo Energy Uganda, Kisubi Hospital, Century Bottling Company to deliver free medical services in the area including medical tests, drugs, counseling, and gave out mosquito nets.
The charity activity which fetched over 70 Rotarians and Rotaractors was graced by the presence of delegates from District 9214 and the Rotary Uganda Country office.
Mbarara School of Health Science and Technology was also on board in support of the medical camp.
In Comemoration of the health days, over 20,000 trees were planted  in the Omungari-Kazo district.
According to one of the Rotarians, "Man and nature cannot be separated because man depends on nature for livelihoods and sustainability. Uganda's economy is highly dependent on natural resources".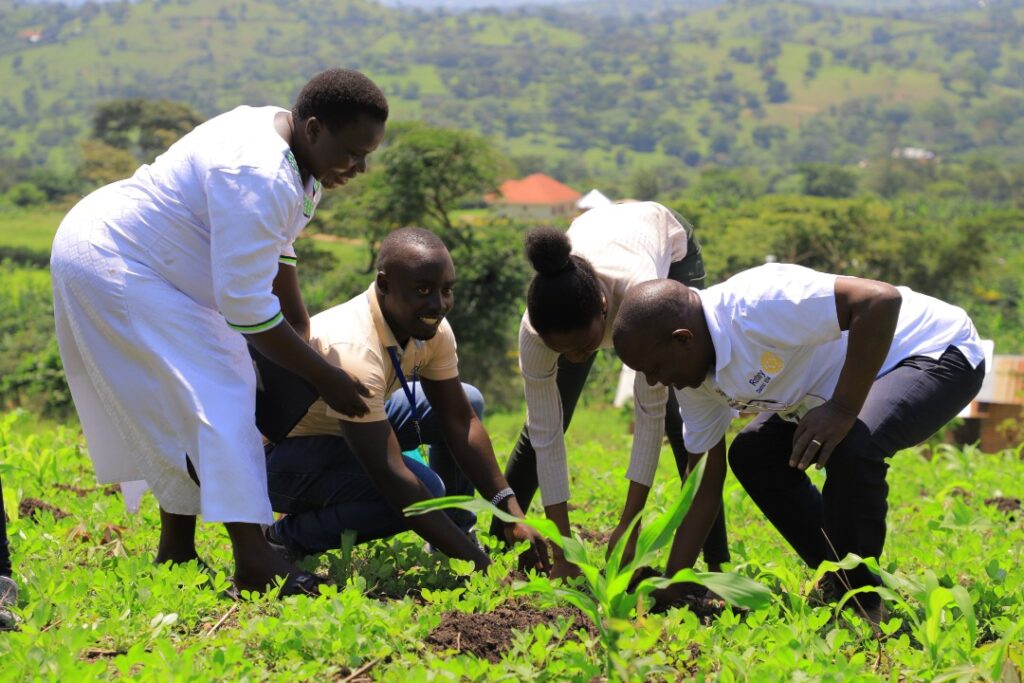 The Rotarians also toured the Rwamwanja project which was started in the Rotary years of 2020–2021. This project was led by then District Governor Nominee, Peace Taremwa and the late Past President, Yoweri Ninsiima, of the Rotaract Club of Bwebajja.
They wanted to see how successful these trees had grown.One of the Rotarians stated that; those moments bring out the theme of the Rotary year which is "Imagine Rotary."
"Bringing ourselves back to this place and seeing how successful these trees have grown has brings us to tears. It is in moments like this that the theme of this Rotary year, 'Imagine Rotary,' is brought to life", a Rotarian stated.
It is believed that medical camps are life saviors, many say that had it not been these free medical camps, the deprived part of the community would not be in any way close to medical services.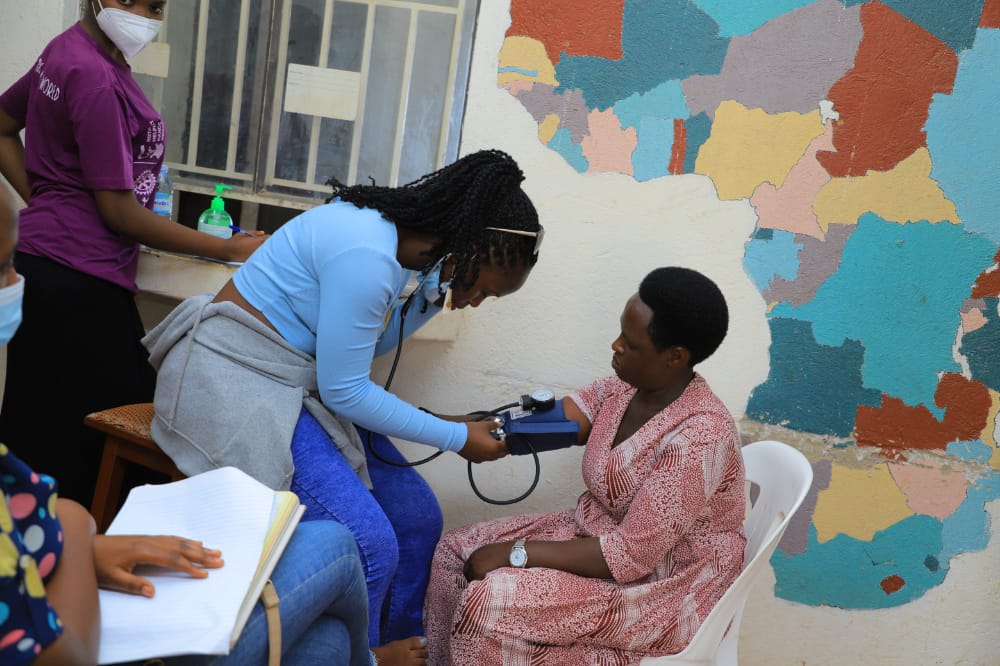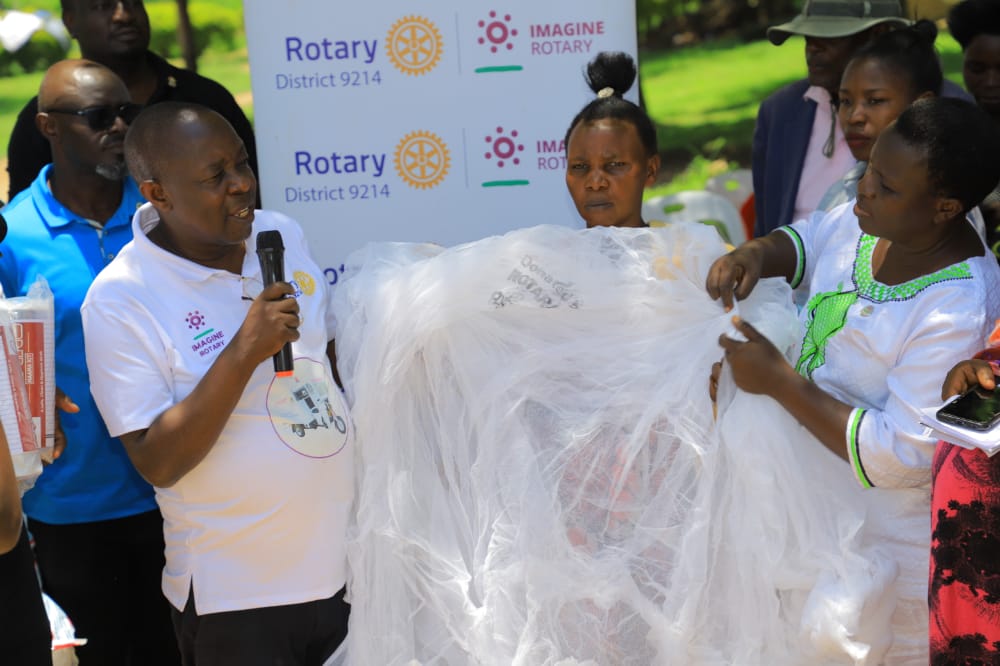 Founded in 1905, Rotary has grown to over 46,000 Rotary and Rotaract clubs around the globe with over 1.4 million Rotarians.
Uganda is a host of close to 400 clubs.
The organization seeks foster the advancement of peace and understanding through a world fellowship of business and professional people United in the ideal of service.