Counsel Benard Oundo has been elected president of the Uganda Law Society beating 5 others.
Oundo, who lost to Pheona Nabaasa Wall in the 2020 Law Society elections will be seeking to bring her two year tenure to an end. Pheona Wall has been in office since September 2020.
Uganda Law Society members chose Oundo over 5 others. The candidates totaled upto six including; Angwesh Diana, Benard Oundo , Chemisto Shuaib Kubai Rayan, Diana Ninsiima Kibuuka, Karemire Mugagga Mukuye, and Olivia Kyarimpa Matovu.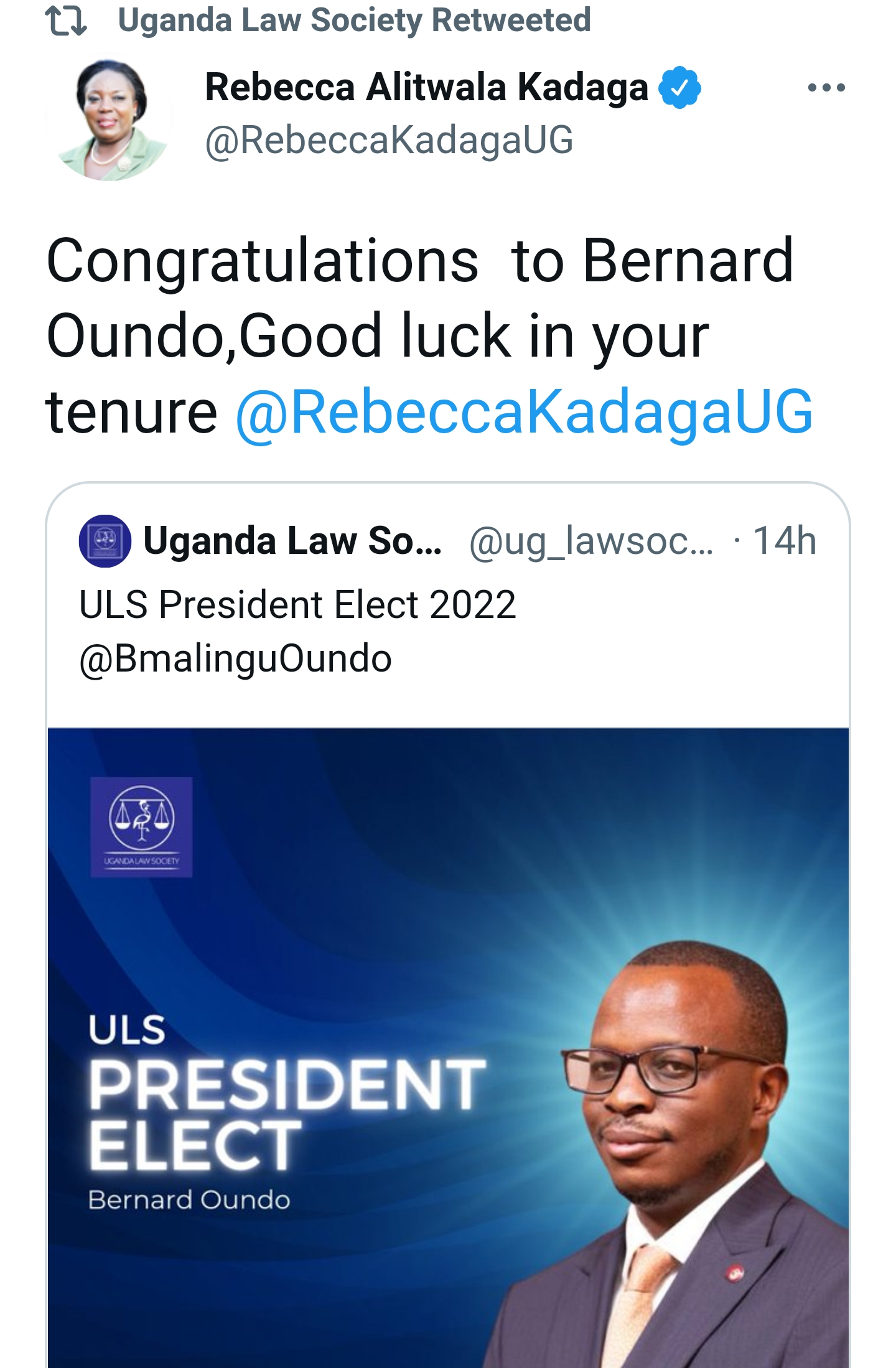 There was stiff competition between Oundo and Ninsiima in what many regarded as a race between Makerere and UCU.
Bernard is a Senior Partner at Citadel Advocates, a law firm based in Kampala- Uganda. He is also the outgoing President of the East Africa Law Society and a certified  public–private partnership-PPP specialist with over 10 years experience in project finance gained from various advisory roles on government privatisation and PPP projects
He holds a Masters of Laws in Petroleum Law and Policy with distinction from University of Dundee – United Kingdom plus a professional Certification of Certified Public Private Specialists, Institute of Private Public Partnerships – Loughborough University,UK.
He is also a Master of Laws holder from Makerere University who graduated with a Diploma in Legal Practice at Law Development Center.
His legal journey started with a Bachelor of Laws Degree while at Uganda Christian University.
Uganda law society is a professional association that brings together all lawyers (learned friends) in Uganda. They hold elections every after two years to decide on new office bearers.