Nkumba University law students have pitched camp in Nkozi today 28th October 2022 to engage their colleagues from Uganda Martyrs University in a friendly Moot court.
Nkumba University is being represented by budding lawyers; Muhwezi Baker, Ankwatsa Dianah and Nangendo Lamula as counsel for the plaintiff in a land litigation case. They will be assisted by Mwanje Gideon, Nabakooza Faith and Banyenzaki Linus.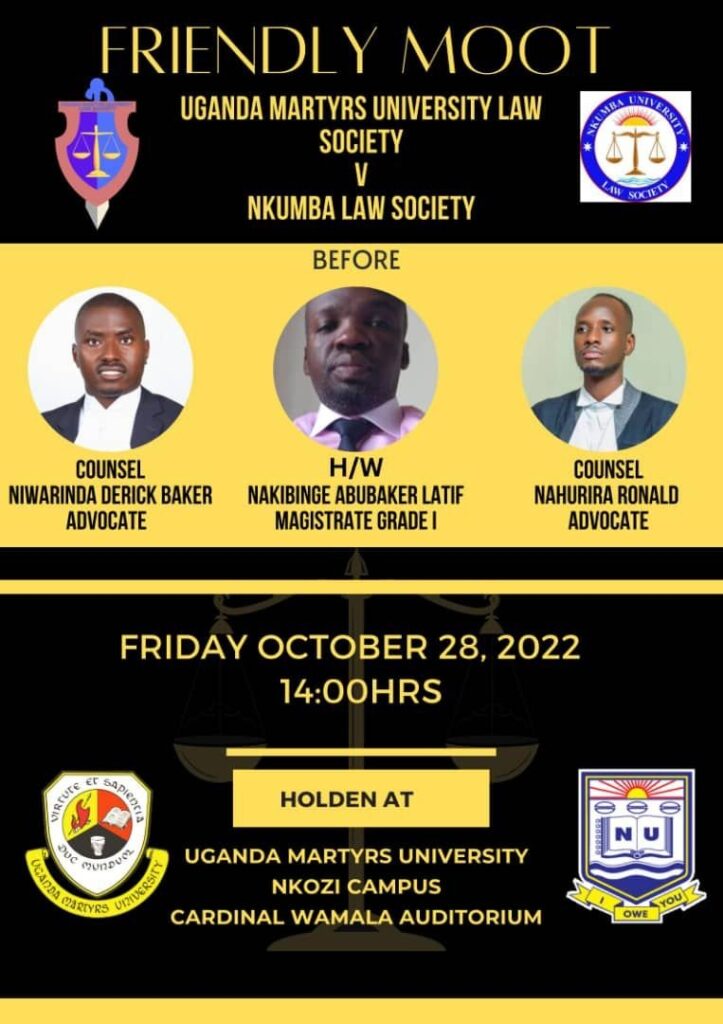 The three are battling the Uganda Martyrs University team before His Worship Nakibinge Abubaker Latif of Magistrate Court Grade 1 in the company of counsels Niwarinda Derick Baker and Nahurira Ronald.
Nkumba University Law Society announced on Monday that the friendly moot is set to prepare law students ahead of the 9th Annual National Inter-University constitutional Law moot court competition.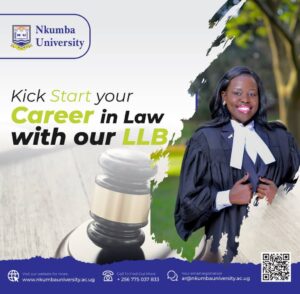 On 25th October, the program officer at CEHURD confirmed that the moot will take place between the 3rd and 4th of November 2022.
According to the organizers, the CEHURD moot presents an opportunity to expose and train University law students on practical aspects relating to litigating health and human rights within Uganda's courts of law.
"This year's moot has been designed to litigate aspects relating to teenage pregnancies for girls in schools and access to reproductive health," said Ruth Ajalo the program officer, Strategic litigation at CEHURD.
The Inter-University Constitutional Law Moot competition will bring together the finest young legal brains from 10 Universities across the country in a showdown presided over by Hon. Justices of the Constitutional Court and Judges of the High Court of Uganda.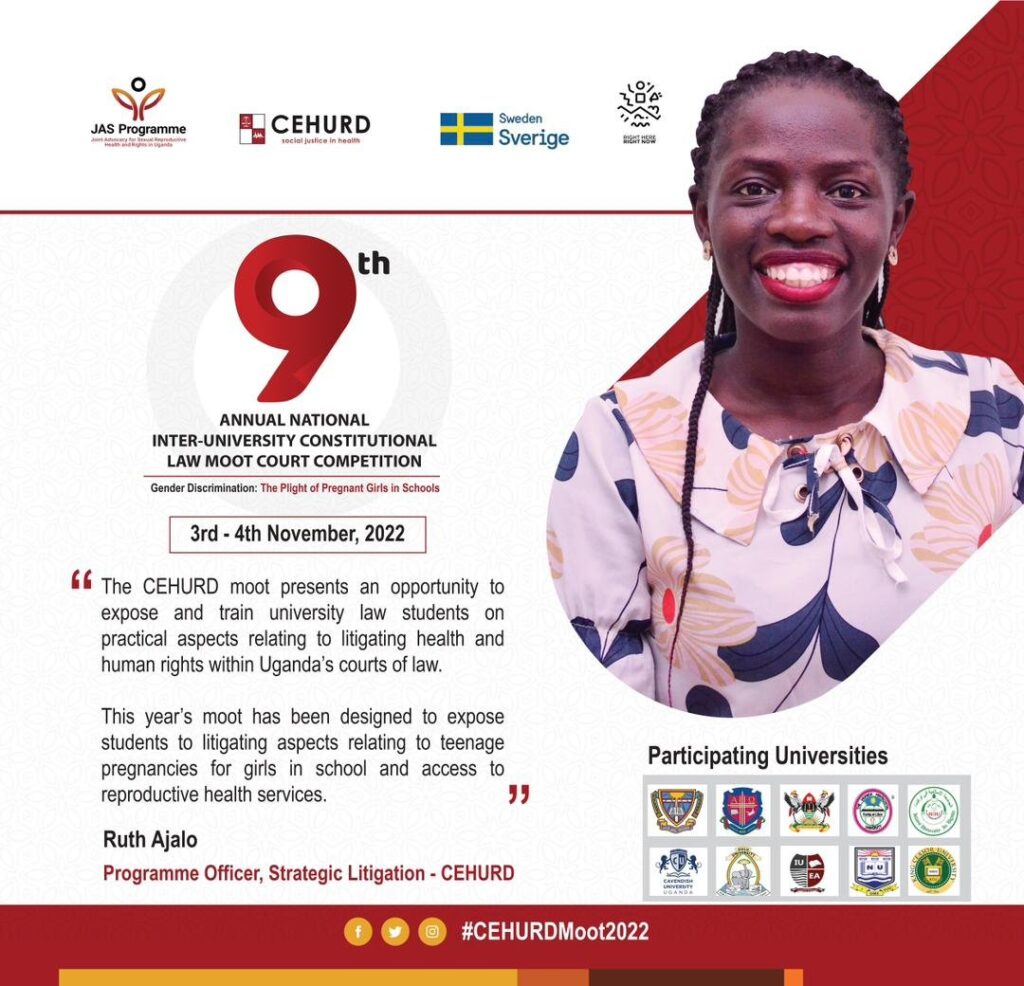 Moot court is a co-curricular activity at law schools. Participants take part in simulated court or arbitration proceedings, usually involving drafting memorials or memoranda and participating in oral argument. It is an intellectual mind play that tests one's mental ability in relation to the law.