In the just concluded online opinion polls conducted by Nkumba University News, Kangave Ignitious Musaazi has emerged as the frontrunner ahead of the highly anticipated Guild presidential elections scheduled for Saturday 16th September, 2023.

The survey, which took place between Saturday, 9th and Tuesday, 12th September 2023, returned a total of 591 responses, with 584 of them deemed valid.

Kangave polled a whopping 69% of the votes, indicating substantial support for his candidacy. His closest rival, Kebirungi Fridah, secured second place with 14.9%, while Nicklas Musaasizi and Ruhinda Wilberforce garnered 10.8% and 5.3%, respectively.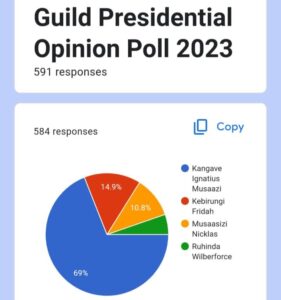 The results have sparked mixed reactions from students with many claiming that the polls could have been doctored to blow a trumpet for Kangave who has been in the lime light for the past 4 month, "we knew it, the whole thing was planned for him to win, but we will wait and prove a point on Saturday,'' said Grace Agutu, an NUP die hard.

last year's opinion polls accurately predicted the winner and first runner-up of the Guild presidential election. The polls placed Toka Victor in the lead, as NRM's Arthur Andweneho trailed closely in second place, mirroring the eventual election results.

Candidates had the opportunity to showcase their leadership skills yesterday during an internal debate each highlighting key elements of their manifestos with emphasis on both their external and internal policy proposals.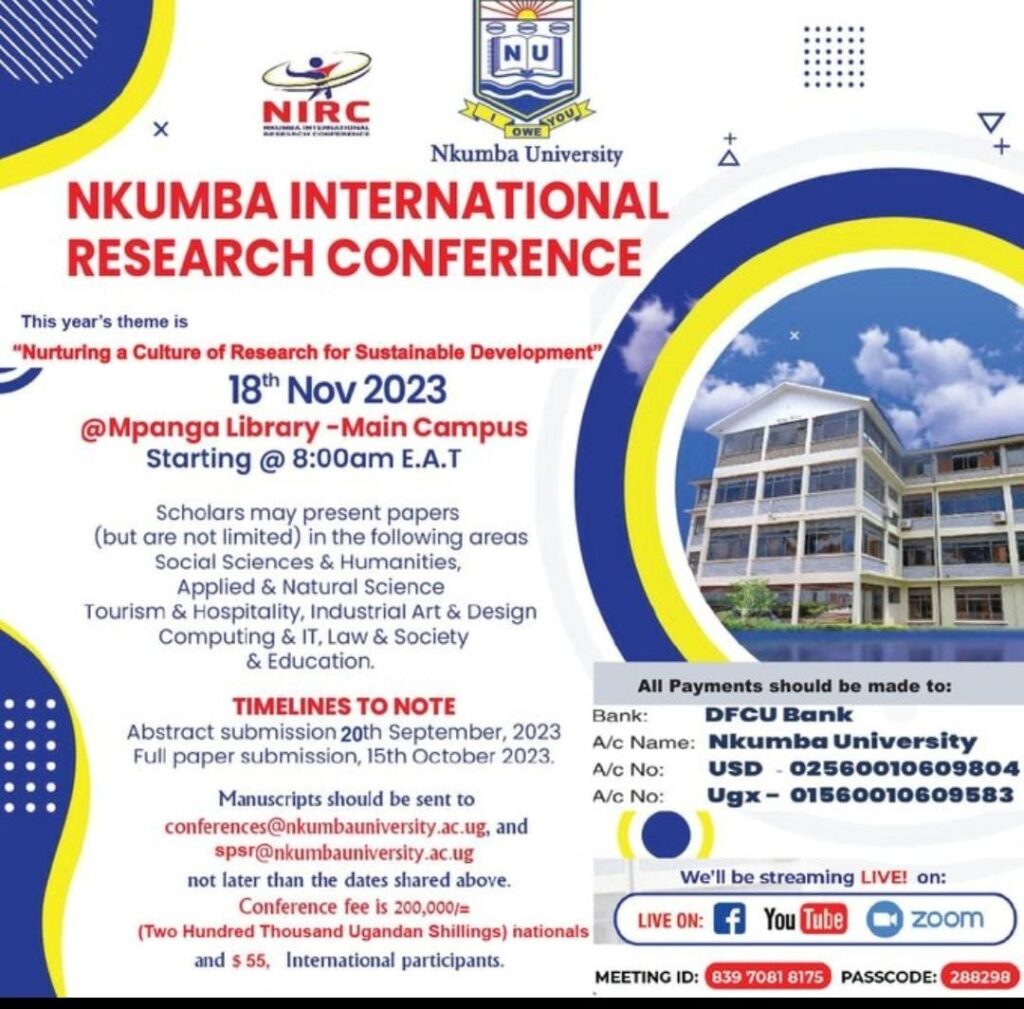 The debate saw students face off with candidates which undoubtedly added depth to the electoral process as voters gained valuable insights into the visions and leadership styles of the aspiring Guild Presidents.

With the election day drawing closer, experts have weighed in noting that, whereas opinion polls may mirror the final results, it is essential to remember that such polls are snapshots of public sentiment at a particular moment and do not guarantee election outcomes.

According to Watuwa Tom, a former polling officer, Katabi Town Council, "the final results will depend on voter turnout, candidate's last-minute strategies, and the choices made by Nkumba University students on September 16th, 2023."

In 2021, only 350 students turned up to vote but the number tripled last year with close to 1200 voters.

Last year, a student was required to have paid at least 30% of the tuition but that has since been lowered to a meager 20% which might see the numbers increasing.