Nkumba University is set to host the much anticipated cyber security workshop on Friday 7th October 2022 in a webinar.
Under the theme 'Capacity Building to deal with Cyber Security Challenges in the 21st Century, the workshop seeks to profile cyber security risks highlighting the impact plus shedding light on prevention and mitigation measures.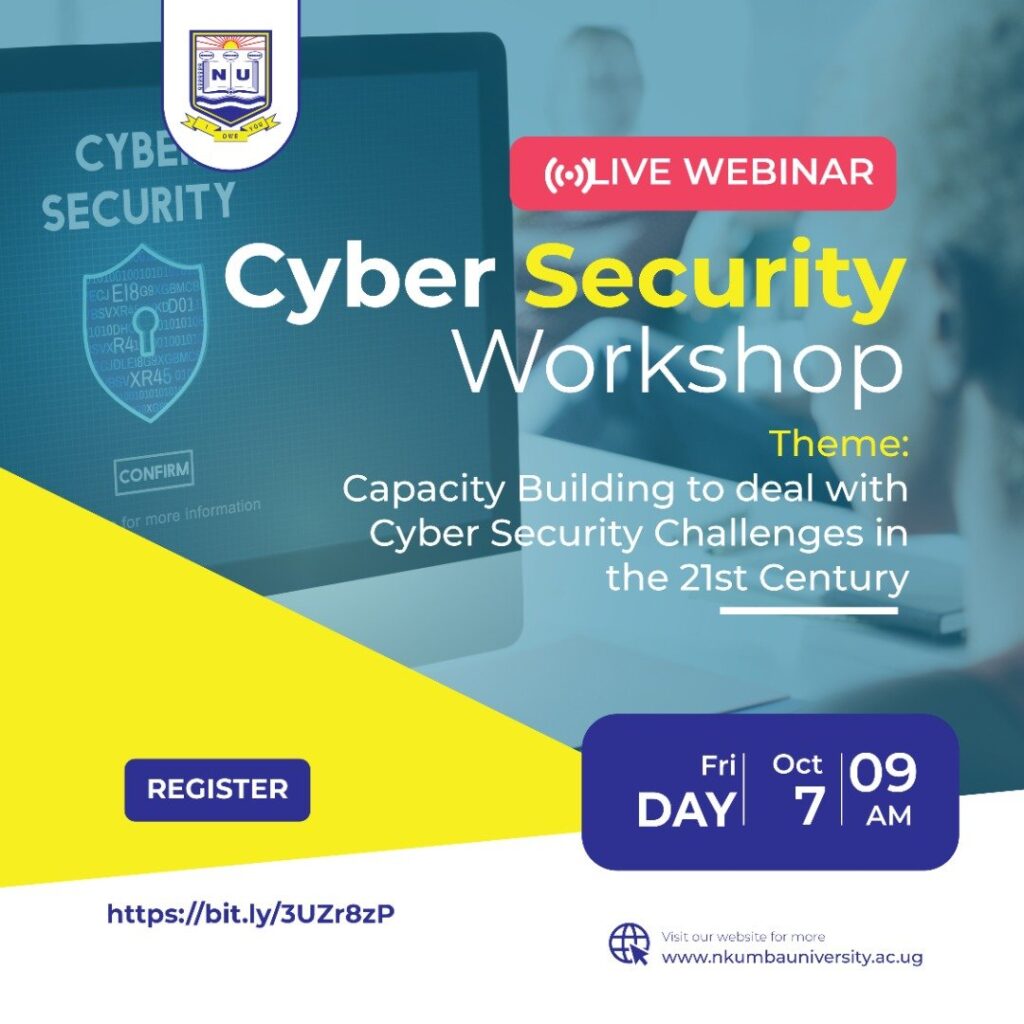 Organisers have unveiled experienced and well grounded cyber security experts to tackle a series of topics and bring the question of cyber security to context.
Topics will include; Understanding the expanded meaning of Security, Facing cyber security Risks and Threats, Individual and organisational exposure to the cyber security, Digital forensic tools, Data security and privacy in the wake of accelerated online presence and Regulation in the cyber space, among others.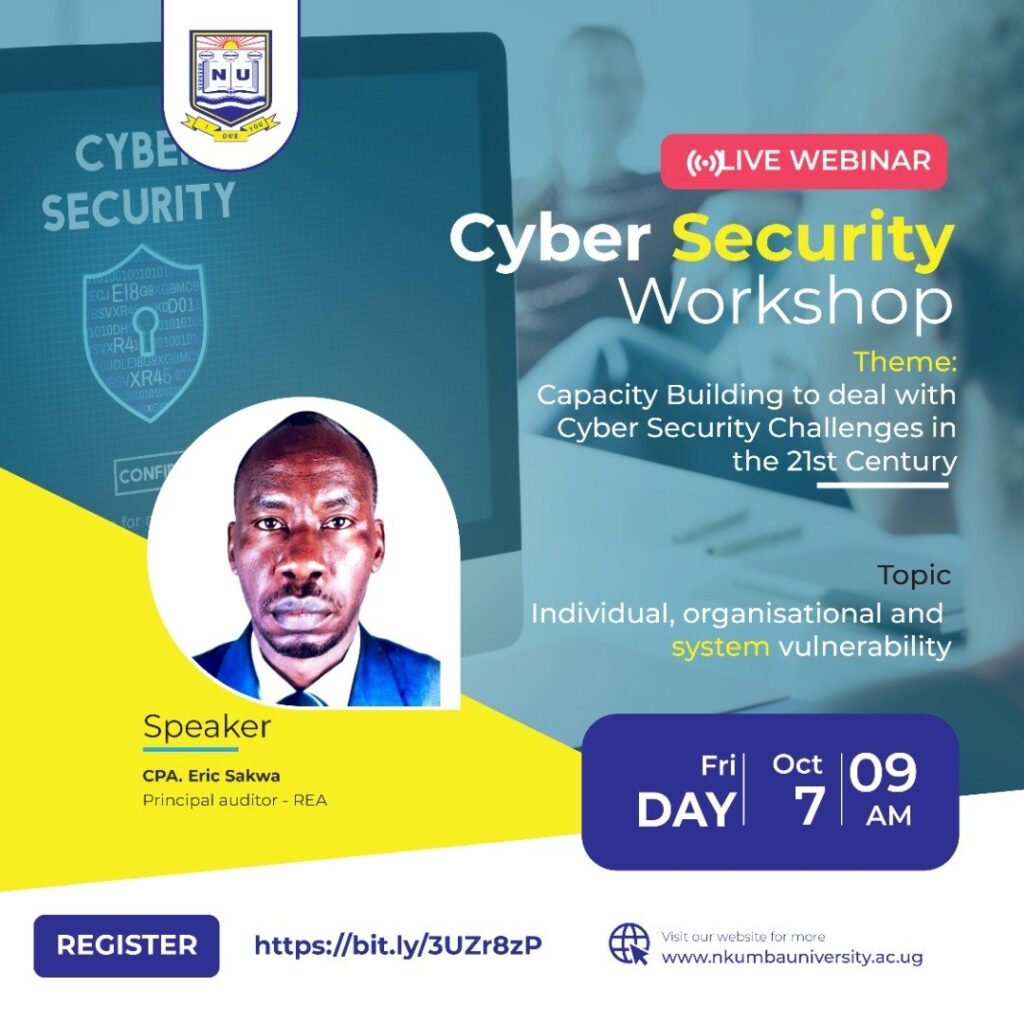 As cybercrime becomes even more prevalent, Many companies are subject to thousands of cyber attacks each month. It is imperative that Organization leaders think of cybersecurity strategy that is robust enough to repel the vast majority of cyberattacks and ensures that organizations and companies are resilient enough to quickly recover from any that succeed.
This means going beyond tadyay's mentality in which organisations simply allocate a meager percentage of revenue budget to security, without ascertaining ground needs.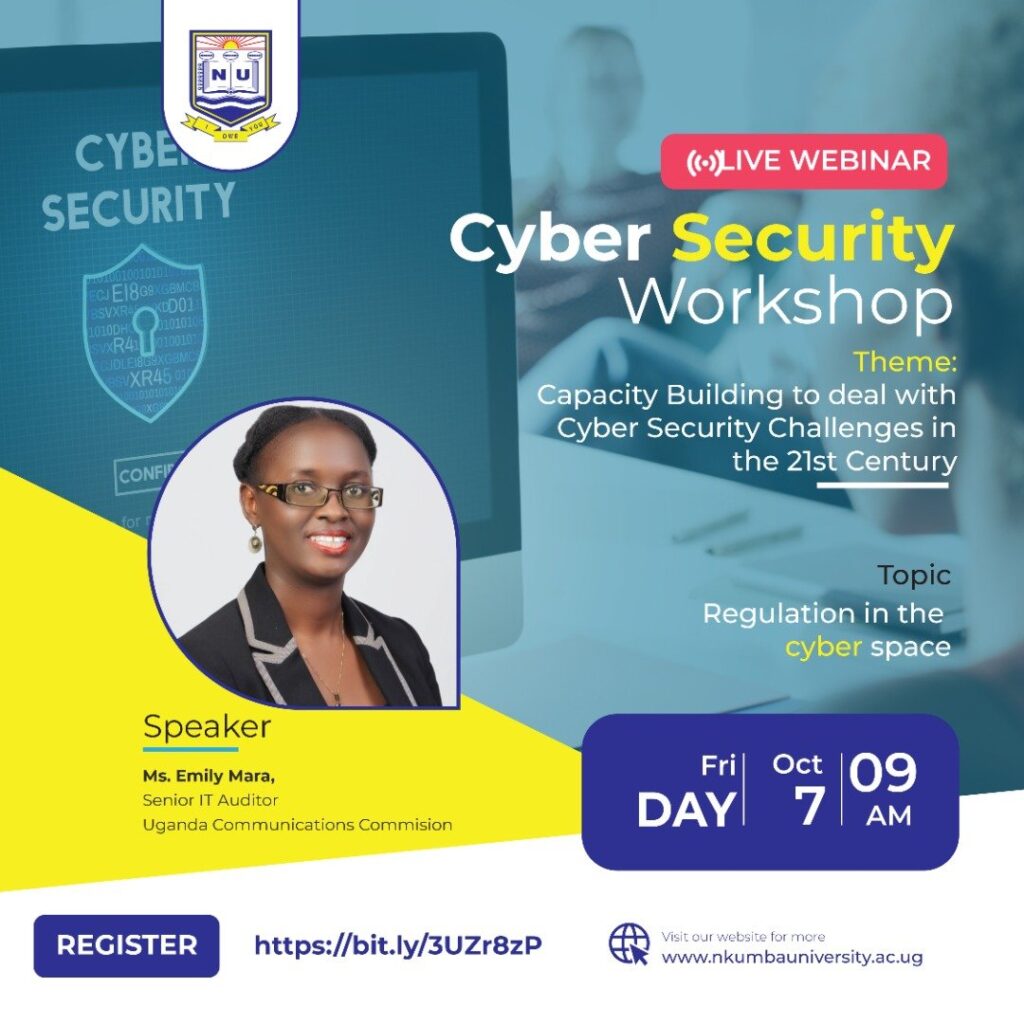 Cyber laws in Uganda and elsewhere in the world target Tackling cyber crimes, Addressing intellectual property rights and copyrights protection, Enabling e-commerce and Regulating the use of electronic signatures.
The 2019/202 Africa Cybersecurity Report on Uganda reveal that "Last year saw a partial return to normality for infosec conferences amid the global rollout of Covid-19 vaccines as many events returned to an in-person format, As with remote working, however, a complete return to the pre-pandemic status quo seems unlikely, with numerous events recognizing the merits of continuing to stream presentations online for those unable or unwilling to attend physically"
With many embracing technology, it means there is a predictably imminent increase in cybersecurity related crime. Cybercriminals are creating new ways to manipulate and steal information.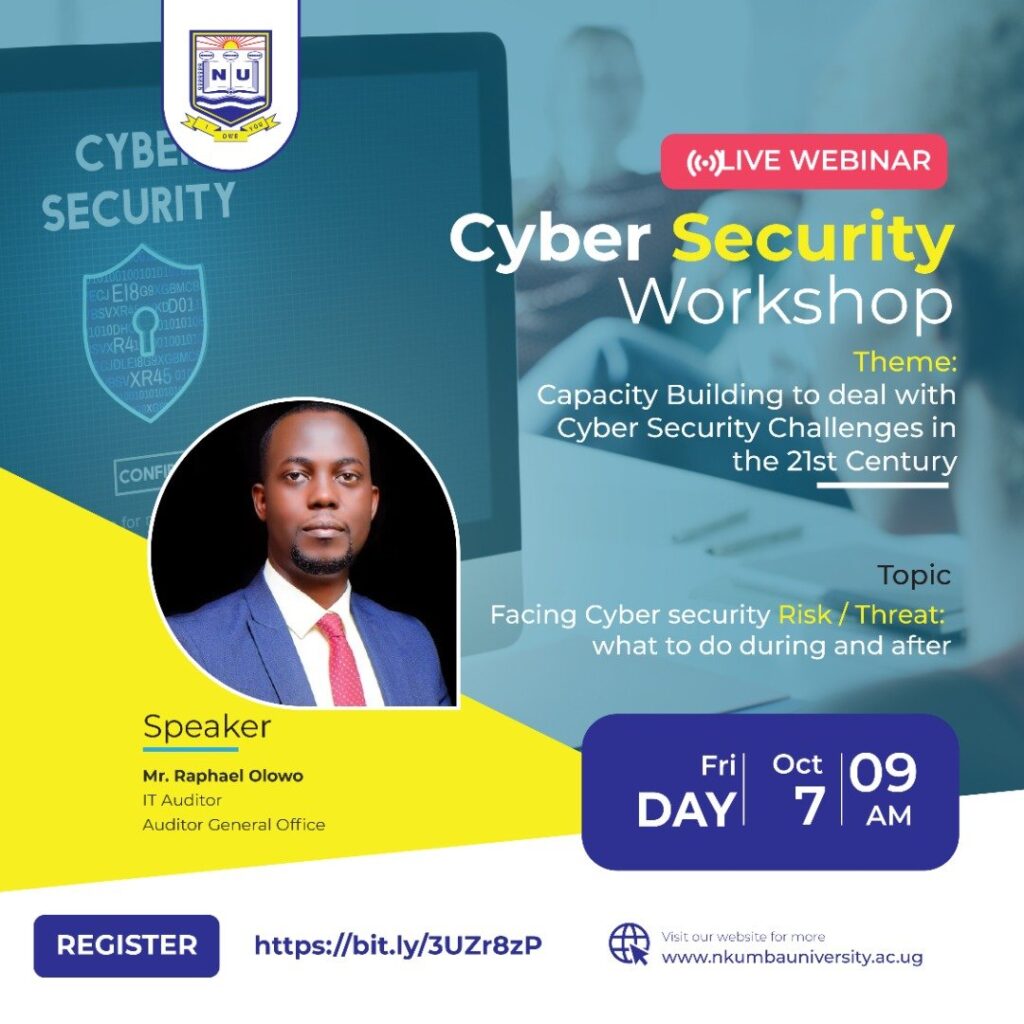 Government of Uganda passed three critical laws that are cyber related and these include; Computer Misuse Act, 2011, Electronic Transactions Act, 2011and Electronic Signatures Act, 2011. All together amount to the Uganda Cyber Laws.
The computer misuse act provides for the safety of electronic transactions and information systems. "To prevent unlawful access, abuse or misuse of information systems including computers and to make provision for securing the conduct of electronic transactions in a trustworthy electronic environment and to provide for other related matters."
Cybersecurity is a constant problem in today's digital age, and attending cybersecurity conferences is one way companies can learn to keep their organizations safe.
In the recently released 2021 Uganda Police Annual Crime report, a total of 248 cybercrime cases were reported during the period under review compared to 198 cases reported in 2020.