Hosts, Nkumba university and defending champions, UCU finished in a barren draw for their first leg encounter of Pepsi University football league quarterfinals.
Nkumba university registered the highest ball possession creating a series of chances but the blunt front failed to Capitalize on the dwells.
The beach boys kicked off the game on a high tempo with optimism that a win at home would keep their chances high. The host kept on pressing and knocking at UCU defense but were kept at bay.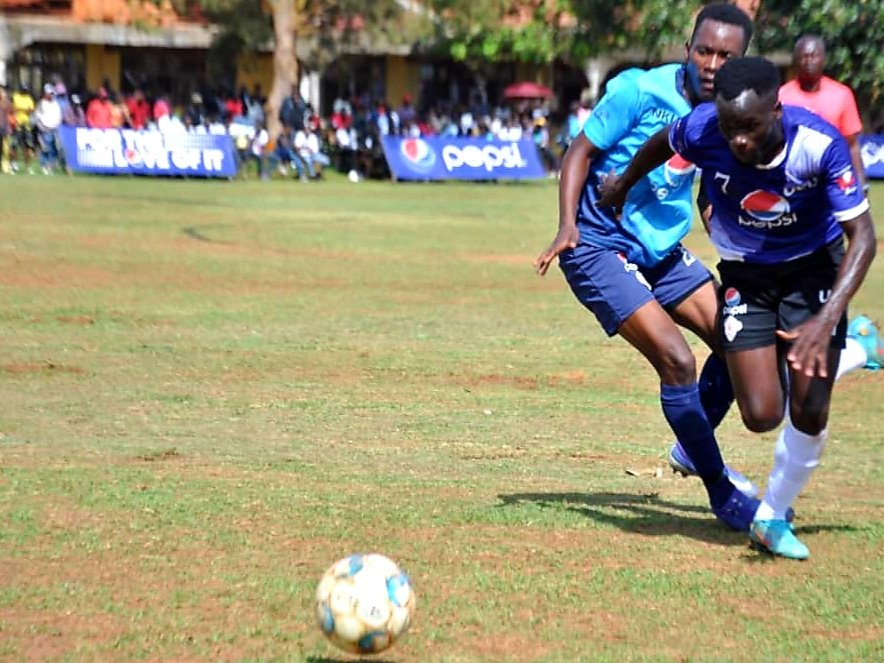 UCU Striker dribbles past Nkumba defender. // 📷 Japheth Godwin Walakira.
UCU recaptured momentum in retaliation producing a couple of chances that went to waste.
It was 0-0 by the end of the first half.
In the second half both teams had relatively equal time on the ball but couldn't find each other's nets, ending the game in a goalless draw.
The result sends the unfinished business to the second leg encounter in Mukono next month where UCU will be hosting the beach boys.
Nkumba University Head Coach, Mr. Bbosa Sulaiman believes his steam can correct mistakes and come out triumphant in their second leg encounter despite a wasted home advantage.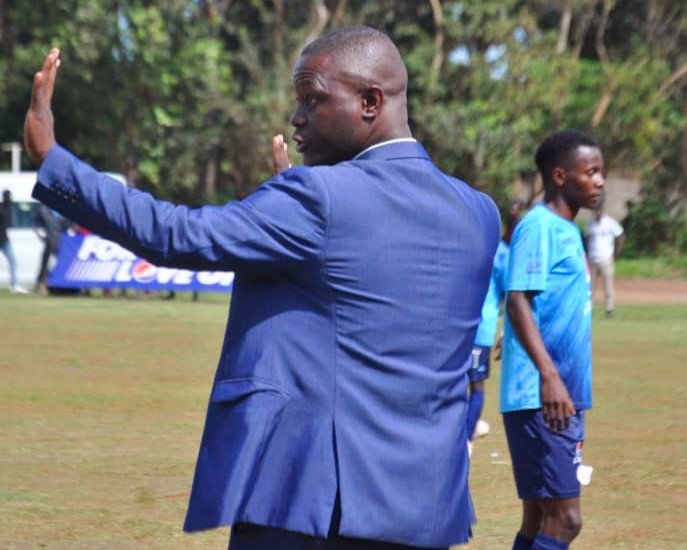 Coach Bbosa in action // 📷 Japheth Godwin Walakira
"We were playing the Defending champions for the first time. We took the ball to their side, tried so much to press upfront and the boys were really doing well. We lost a chance to win at home but that mounts more pressure on them," said Nkumba University head Coach, Sulaiman Bbosa.
Coach Bbosa is optimistic the game is still open and hopes for a better display in Mukono
"We created more chances, the boys were brilliant up-front but failed to convert the chances into goals. We were a better side, we are going to settle this in Mukono," he asserted.
The Pepsi University football league quarterfinals will resume on 29th September in the Nakawa Derby where Kyambogo will host neighbors Makerere University Businessschool.